Keep The Courthouse Out Of Politics, A Psychologist Plea To Chief Justice Ibrahim Tanko Muhammad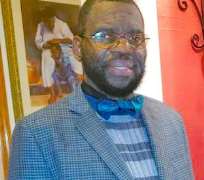 On tweeter, Jiti Ogunye , a Public Interest Lawyer captures it all when he noted that the "Courts barred a party from fielding candidates in a general election, nullify votes cast in elections as "wasted votes", replace govs. elected by voters and interfere in parties' internal affairs by removing chairs. We live in an era of jurisprudential flux and caselaw meltdown!"
Chief Justice Ibrahim Tanko Muhammad, silence is not an option here, respectfully, stand up for Nigeria and assure the citizens that the courts can maintain independence and integrity as the country continues to grow democratically.
The courts system is there as a safeguard of laws for the society. Chief Justice Muhammad you may agree that personal political fights between politicians or matters of political membership is not in any way a part of the definition of a constitutional of crisis or urgency.
There is no doubt there are times when the courts are needed to settle cases of political nature, however, as seen in recent times getting involved in matters of non-institutional or pure political rivalries brings more self-inflicted judicial stress to the already stressed court system which should be concerned about reducing its huge backlog of cases.
While some judges might have their own motivations of getting involved in political quarrels between politicians but what makes it all unfortunate, is when judicial interventions by some courts take place in very electoral sensitive times and in politically hot periods. Just like now.
Chief Justice Muhammad, take for example the governorship primaries of political parties in Edo State now about to occur in a few days as arranged by the Independent National Electoral Commission (INEC).
Yet, in a pending case before the Appeal Court which involved the suspension of the All Progressives Congress (APC) National Chairman, the court delivering a judgment in moments like these when the governorship primaries is a few days away and the elections are a few months ahead is just too explosive. What is wrong in waiting in the short term? What is wrong with revisiting a case that involves membership and suspension, after the elections in September, for the sake of non-judicial interference. Where is the institutional or constitutional crisis in this matter?
Could the psychology of judicial activism be at play here, that is the practice a judge or judges taking a vigorous direct action especially in internal contentious political matters for partly personal agendas or other subjective reasons?
Chief Justice Muhammad these 3-man panel of judges could have waited; now see the turmoil they have caused inadvertently and unfortunately. First, the sudden removal of a national chairman of a major political party in the midst of election process which has led to the emergence of three chairmen in one political party within 3 hours; secondly it killed the stable nature of national leadership of one party as against the stable leadership of other competing national parties, especially when the government as in the judiciary has the duty to equally protect all sides, thirdly this type of judicial penetration in internal political infighting makes the work of the INEC more unsettling in terms of the smooth leadership accountability of involved political parties. In March of 2020, when the Court of Appeal in Abuja took on the same domestic partisan case as it relates to suspension and membership challenges, Justice Abubakar Datti Yahaya who presided over a three-member panel of the Court of Appeal, in a very brilliant way counseled the politicians to learn to resolve their problems without including the courts.
Chief Justice Muhammad may be next time the court will learn from their own words. But before learning from its own words the court in one way or the order should help resolve this case it has blown up unrestrainedly, but only get involve again when the political case is of constitutional and institutional significance.
Prof John Egbeazien Oshodi, Ph.D. is a Forensic/Legal/Clinical Psychologist. [email protected]
Disclaimer:

"The views/contents expressed in this article are the sole responsibility of

Prof. John Egbeazien Oshodi

and do not necessarily reflect those of The Nigerian Voice. The Nigerian Voice will not be responsible or liable for any inaccurate or incorrect statements contained in this article."