When You Are Wrong In Knowing Your Right Part2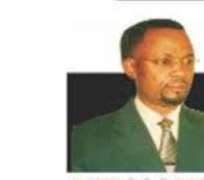 A leader without an ounce of conscience is a mediocre; the best epithet for a democratic tyranny whose attention is on how to loot the state treasury is a criminal. Albert Einstein says, "Real human progress depends upon good conscience". Juan Arias says, "I am free when I accept the fact that my life should be ruled by conscience". Mahatma Gandhi on his own is of the view that, "In matters of conscience, the law of the majority has no place". The great Martin Luther King Jr. concludes, "Cowardice asks the question is it safe? Expediency asks the question, is it politic? Vanity asks the question is it popular? But conscience asks the question, is it right? And there comes a time when one must take a position that is neither safe, nor politic, nor popular, but he must take it because his conscience tells him that it is right". This is the basis for this article, we must know our wrongs! The point here is this is a matter of conscience and at this time whether it is politic or popular or safe is not the issue, I am concerned with the fact that knowing too much of your right is too wrong!
Crime in our society today has taken a mysterious dimension as a result of knowing too much of our rights. This mystery consists in elusion of comprehensibility, which the intellect suffers when faced with the level of crime in our society. Its mysteriousness is the confirmation of the mystery of sin. Sin begets sin. Kidnapping for ritual murder, kidnapping for ransom, kidnapping for sale of human parts cast a shadow of doubt over the reality of the fact that such perpetrators are fully humans. This horrific crime has reduced the level of domestic economic activities. Pregnant women can no longer walk freely through farmland path ways. Women cannot go alone to farm. Nursing mothers are not spared. Babies and even children are already victims. All these make us live in total fear of knowing too much of our right. Those who commit these crimes do not consider it an offence rather they consider it a right for not having job after graduation. They are doing wrong thing and causing harm to the society, yet they claim to be right.
Killing for political reasons leave politicians and non politicians at the mercy of fear. During any political era, each politician claims to have all the answers to world's problems. Often they make lofty speeches about their proposals without working consciously to vindicate themselves and retain some bit of credibility. The effect is that the worst corruption is the corruption of the head. With this reality, a moral ideal of empty speech without a matching action is poured out to youth s a model of action. In a way, politicians add to the problem of knowing too much of their rights. The whole altitude of clinging to power as if it is the value that counts even above life sets bad precedence. Some politicians may prefer to die on seat rather than bow out honourably. Thus, the scheming on how to retain power propels many to apply Machiavellian political principles irrespective of the consequences,'
We are in mess in this country as a result of those who consider it their right to occupy any part of the country and take any portion of land they consider useful for the survival of their cows. We cannot forget in a hurry several statements from Miyetti Allah on how they will possess any place of their choice in the nation. It's their right and not wrong. They know their right so much that they no longer have time in knowing when they overstep their bounds. This is one country only when it favours a particular group of people.
The success of our economic growth and stability is dependent upon how we have decided to manage the wrongs done to Niger Delta of which every Nigerian has cried jowl. The evil treatment done to the engine house of Nigerian economy is the beginning of our socio-economic predicament. What about the wrong done to the electorate? A situation where a man who masterminded electoral rigging, later sat in judgment against those culpable of electoral malpractices is a bugaboo. Who then is wrong? I can hear the voice of justice saying it is very malodorous! A judge sitting in judgment against you may be guilty of the same offence, what moral right has he to sit in judgment?
So many marriages have been divorced and separated due to over emphasis on individual rights. Man's inability of understanding his wrongs, has made it difficult for the cord that holds marriage union to be broken. One woman said to me that she divorced her husband on the account of the man's wrongs, but the woman was highly promiscuous in her matrimonial home. Using wrong to fight wrong! Who then is right? Over emphasis on your right is too wrong because you may be wronging your fellow human by same.
The voice of poverty is heard loud and clear in every home today. There is no one that does not feel the pang, except those corrupt and insensitive leaders who only hear the swansong of poverty without knowing how it feels to go hungry for a whole day, without tasting the scorching sun at the bus stop waiting for buses. Frustration is here with us without any one lending a listening ear. Everybody is right; it is only the Reformer that is wrong! It is amazing that one could struggle for either four or five years in the university ( together with ASUU strikes) only to come out to face the vagaries of life while a few opportune people who have been in power since Nigeria got her independence still call the shots in corridors of power. Even when they are out of power, they push their children to take over their esteemed positions while the over qualified ones with no god father roast under the pangs of abject poverty. Who is right, yourself or your wrongs?
I remember when I gave my sister N50, 000 for her shopping while she was ready to return to school after the ASUU strike. My younger sister came home crying that the money was not enough, when I came out and saw the few items which cannot even last two weeks my anger dissipated. The bad economy that nobody is willing to do something about is responsible. A situation where you see a well dressed young man walking up to you with tales of his wallet stolen and begging you to give him transport money to go back to his office, is a glorified shame. Everybody is right and no one is willing to accept his wrongs. One must know his wrongs, for it is both hazardous and dishonorable for a man to act contrary to the dictates of conscience.
Real human progress depends upon a good conscience, as a matter of fact, "in matters of conscience; the law of the majority has no place". Yes, it takes the right conscience to point out our wrongs. If our leaders are right, how can we justify some ignoble economic policies that only succeeded in spending billions of Naira in the power sector, without power supply to back the so called small scale industries? How can the principles of Federal Character not being applied in several appointments made so far in this country by this present administration?
What about the law enforcement agencies particularly the police force? Those who stand on road block collecting their tithe of N100 from innocent motorists. It has become their right to do so and every commuter is now used to the police so called N100 right that has sent many to untimely death. The police is right and not wrong. It is now necessary for our police to know their wrongs to this effect and consequently make amends.
The issue of how we can truly live as brothers and sisters of the same family has worried many of us in the right of the daily increase of denominational congregations that is highly responsible for enmity, rancor and dichotomy. As a churchman whose work over the years has been closely associated with higher education, aspirations for the continuing development and exchange of ideas have become part and parcel of my life, I consider it necessary to conclude hitherto that we have failed the God of our faith because God is not an idea or the conclusion of a cosmological syllogism as many of us have erroneously postulated. He is not subject of tithe and offerings alone rather he is summary of all goodness, the Summum Bonum, the epitome of goodness and every moral uprightness. The earthly shepherds have treated him otherwise on the account of their spiritual right.
Those clergies who practice compulsory celibacy as their ecclesiastical right and priestly obligation do not consider it wrong to be found with packet of condom. Who knows what they are doing with condom, is it for spiritual deliverance or moral Counseling? God knows who is right or wrong. May we turn and begin to obey the right of others by pointing out each other's wrongs in a right way.
Disclaimer:

"The views/contents expressed in this article are the sole responsibility of

Prof. Nathan Uzoma Protus

and do not necessarily reflect those of The Nigerian Voice. The Nigerian Voice will not be responsible or liable for any inaccurate or incorrect statements contained in this article."