I GOT MARRIED TO A WHITE LADY BECAUSE SHE WALKED UP TO ME AND ASKED FOR MARRIAGE –VOOMBASTIC UNCLE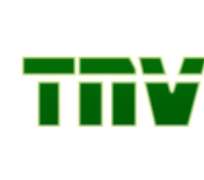 If you go to Ajegunle, a Lagos slum city, in search of Casmir Okwudili Obi, you may never locate the grass roots performer. But if you ask for Voombastic Uncle P, you would be 'communicating,' and you would get more than a dozen volunteers to take you to their idol.
The folk hero, who cruises around 'AJ city' in his customised limo, describes himself as a 'less privileged person' and would do everything to identify with his people.
The artiste became popular with his "I be I dey craze' number. He describes himself as the real Area Fada of Ajegunle.
But how could he claim to bear the same title with the maverick artiste, Charly Boy, who also cruises round town in his jeep with a customised plate number?
Voombatic said, "I gave Charly Boy the title, that was when he was still the PMAN president. Then I mobilised the youths of Ajegunle for him because I thought he was a good friend. He said we should deal with the witches and wizards in PMAN and I joined him. I told him to bring the witches, we shall deal wth them. I nearly lost my prestige in Ajegunle when the youths accused me of conniving with CB to cause trouble in PMAN. He was my close friend, but I didn't know he was using me.
"You know the song which won KORA nomination for his wife? I wrote that song for her without a dime. But with the recent development whereby Charly Boy caused a lot of trouble in PMAN, I have derobed him. He can be the area father of okada riders, but not that of Ajegunle youths. I am the real area father.
Uncle P, who is the current governor of the Lagos State chapter of PMAN, describes himself as 'Governor Cow wey no get tail'. He said he would never stop identifying with the masses with his music, which he described as very critical of current national leaders.
The soulful singer dumped school for music. He said he had to abandon a comfortable home in pursuit of a career in folk music. Consequently he decided to go and stay in Ajegunle where he has today become an influential person among his followers.
Uncle P told Appetiser that he got the name, Mr. Voombastic, from the blunt way of delivering his message in 'heavy words.' The man who sang 'Shoe get size' debunked the notion that all AJ city youths are criminals or violent. According to him, the boys are made to work extra hard because of their disadvantaged situation and they are reaping that.
On ladies dying to have him, he says, "If they want me, they can come. But they can't get me for marriage."
This is because the Ajegunle guy is married to a white lady who has a child for him. But why would he shun all the girls who curry his attention here to get married to a foreigner?
Uncle P explained, "I got married to the only lady who was bold enough to come out to tell me she loved me and would like to marry me. I was shocked that day when the lady came out to embrace me and said she loved me. And since no one had done it to me before, I had to marry her. I am very happy with her though she is not living here with me right now. We see once in a while."