Bitter Leaf By Any Other Name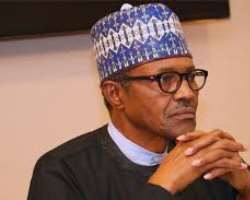 It is no longer news that after much back and forth and with some conditionalities, the United States repatriated to Nigeria the sum of 311 million dollars, looted from Nigeria at the behest of the late Nigerian Dictator, Sani Abacha.
It is also no longer news that in triumphantly announcing the said repatriation, Nigeria's Attorney-General and Minister of Justice Abubakar Malami, described the returned funds as "Abacha's Assets."
This unfortunate appellation released a maelstrom of repudiation by indignant Nigerians who felt that the A-G mischaracterized the exact nature of the repatriated funds.
Expectedly in his defense, the A-G dug in his heels, claiming that he deliberately used the term "Abacha's Assets," and advising Nigerians to focus on how the repatriated funds will be utilized rather than how it is addressed.
This might make sense to many. Afterall, bitter leaf (a Nigerian culinary delicacy) known and addressed by any other name, would still taste as bitter to the palate.
Try as I may however, I cannot make sense of what the Minister said in self-defense. Now I may be wrong, but the facts of the matter as I see them are as follows:
1) Nigeria's President Muhammadu Buhari, reportedly once said that the Dictator General Sani Abacha with whom he was closely allied and under whose Government he once served, never stole Nigeria's money.
The United States and many other European Union nations provided ample evidence to the contrary, including the exact locations and amounts of funds stolen by Abacha and stashed away in their respective countries.

3) As a self-styled man of Integrity, the President had two alternatives:

(a) Apologize publicly for misleading the nation by conceding that subsequent information not initially available to him, prove beyond reasonable doubt that Abacha did indeed steal Nigeria's money.

That would have been the end of the matter.
After all anybody can make a mistake, but it takes a real man of Integrity to acknowledge his mistakes.

Or (b) Insist that Abacha did not steal Nigeria's money and that the funds discovered were not stolen by Abacha.

In that case the onus would have been on the Government to identify and punish those who really stole the money.

4) The Government did neither. Instead the Minister informed the nation, deliberately in his own words, that Nigeria had received 'Abacha's Assets.'

5) The Minister's use of the phrase 'Abacha's assets' was a wrong choice of words by any stretch of the imagination.

6) If a thief called Abass steals the property of a person named Negra, and the stolen property is legally and judicially recovered, you no longer call the recovered property, 'Abass's assets.'

7) By the judicial proclamation upon which the assets were released, and from the very moment, the judgement was pronounced, the assets become 'Negra's assets looted by Abass' or 'Abass's Loot' for short.

8) The Minister tried to conflate and obfuscate issues in a bid to enable his Principal maintain his claim to integrity while their government at the same time enjoys and disburses the loot in the name of 'One Nigeria.'

9) It is well accepted that he who is faithful in little matters, will be faithful in great ones. The reverse is also true.

10) Nigerians have been taken for a ride for too long by dissembling and deceitful leaders in whom they placed their trust.

11) We no longer trust our leaders except they prove otherwise, and we will not take their shenanigans nor support their idiosyncrasies any longer.

12) We assure this Government and any other subsequent Governments that come after them, that with time and by God's Grace, they will be compelled, singularly and collectively, to #RenderAccount of their stewardship.

Anthony Chuka Konwea, Ph.D., P.E., M.ASCE, MNSE, FNIStructE, MNICE.
Disclaimer:

"The views/contents expressed in this article are the sole responsibility of the author(s) and do not necessarily reflect those of The Nigerian Voice. The Nigerian Voice will not be responsible or liable for any inaccurate or incorrect statements contained in this article."