Another Prominent Son Of Kano Dies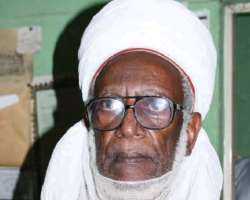 A senior Counsellor in Kano Emirate Council, Prof. Isa Hashim is dead. Prof. Isa Hashim who was until his death the Jarman Kano died on Sunday morning after a brief illness.
This is coming barely 24 hours after Emir of Rano, Dr Abubakar Tafida Ila II, died.
A family source, Ibrahim Aliyu told reporters that the 86 year old traditional title holder died as the health deteriorated, following the deaths of some of his childhood friends in quick succession.
According to an aid at Kano Emirate Council, Tijjani Sarki, funeral prayer for the remains of the late Jarma already taken place at Emir's palace by 11 am today.
Isa Hashim, a Professor of Political Science was a senior lecturer with Bayero University Kano (BUK) where he taught for many years before his retirement.