Immigration Arrests 43 Aliens In Kano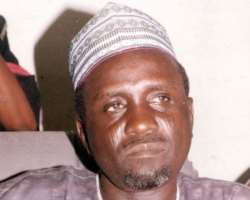 PHOTO: GOVERNOR IBRAHIM SHEKARAU, KANO STATE.

KANO, June 26, (THEWILL) - Nigeria Immigration Service (NIS) in Kano State has arrested forty three persons suspected to be illegal aliens resident in Kano.
State comptroller of the Immigration, Mr. David .S. Parradang said, "We were informed by a citizen about the presence of some foreigners in Church road located in Sabon Gari area, we sent our surveillance team and they confirmed the information to be true, we moved in and 43 persons were arrested."
Comptroller further stated that "Those arrested have been screened and out of the 43, 14 were discovered to be foreigners from Sudan, Chad, Niger and Cameroon and they do not have the required regularization paper, so they will be sent back to their country of origin."
He told reporters in Kano Friday that "those whom we have discovered are Nigerians will be counseled and handed over to their parents after proper identification and certification that they are Nigerians."
The immigration boss noted that, the level of cooperation existing between the service and members of the public is worth commending; adding that, the people of Kano have reposed confidence in the state NIS command, this he said is evident considering the supply of relevant information from the public.
He noted "They are presently undergoing training in Kaduna and immediately they complete the training and return to Kano, we are going to assemble our officers from the 44 local government area of the state, they will equally undergo the same required training, and then we will announce a date for the commencement of identification of foreigners in Kano."
On the biometric registration of aliens resident in the state, Comptroller David Parradang said men of the Nigeria Immigration Service attached to Kano command are currently undergoing a special training exercise in Kaduna for the purpose of equipping them with the needed skills for the exercise.