Dead bodies won't litter the streets of Africa, WBC tells Melina Gates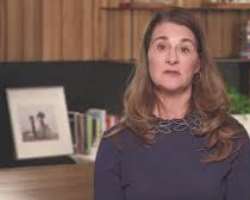 The World Bishops' Council (WBC), Africa has rejected the prediction of Melina Gates that COVID – 19 will be so devastated that dead bodies will litter the streets of Africa, describing her statement as very frightening.
Mrs. Gates, wife of billionaire Bill Gates had in an interview few days ago with the CNN stated that if the world does not act fast enough on corona virus pandemic, then Africa will experience the same thing happening in Ecuador where they were putting dead bodies out on the streets.
But in a statement issued by WBC spokesman in Africa, Bishop Seun Adeoye on Wednesday, April 15, 2020, the body frowned at the assertion by Mrs. Gates, saying Africa will overcome COVID – 19 with much more less casualties against what some major developed nations experienced.
"Even though Mrs. Gates and some other key people from the developed nations had predicted that the attack of COVID – 19 would be horrible for Africa because of our poor health care systems and lack of humanitarian support, it is clear that the fight against this virus is not about robust health system or sophisticated economy going by what its effect in United States, China, Italy, France and Spain.
"Our Africa Nuncio, His Eminence, Bishop Godspower Akandu and all members of WBC, World Clergies Congress (WCC) and World Federation of Churches (WFC) reject any form of depressing and horrific comment about Africa.
"Yes, Africa has its problems but Mrs. Gates should not be a death propagandist. We recognized several positive things Gates Foundation had done to Africa. We give a round of applause to them. We are also praying for them.
"COVID – 19 is a passing phase and as a people of faith, we seek God's intervention daily on our knees asking Him to help our world and to help Africa overcome this deadly virus. We declare collectively and we believe so that there will be no dead bodies littering the streets of Africa".
WBC urged African leaders to show total commitment not only to the fight against the current pandemic but also to stop corruption and rise up and take the continent out of abject poverty and hunger.
We plead with Africans to be discipline, maintain high level of cleanliness, seek the face of God always and help each others to defeat not only the virus but also the pessimists who gave us little or no chance of survival. We are assuring the world that they will see miracle in Africa. For us, COVID – 19 is the Lord's battle and we shall be victorious", the statement added.