I RAN AWAY FROM HOME TO GHANA---DELE ABIODUN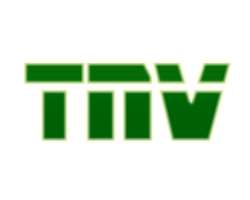 NEVER bothered by the campaign of cal umny against him in taking over the mantle of leadership of Performing Musicians Association of Nigeria (PMAN) Admiral Dele Abiodun who clocked fifty nine years penultimate Friday said, "I'm a fulfilled man, God has been so wonderful to me in all areas and to Him alone be all the glory." He also revealed how he ran away from home to Ghana.
Dele Abiodun who is unique in his style, developed his Adawa style and popularized it. The Adawa Super series captivated sunday audience to the extent that he was acclaimed a Juju Prince. The arrangement of his record is a credit to him, even, a lot of people believe that he is one of the best arrangers in Nigeria.
How then did he come into music? "I came from a musical family and I was involved in music right from my youth. When I was in primary school, I was one of the best music boys in the school and when I got to the secondary school, the urge to play music then grew in me tremendously and I thought to myself that one day I would become a musician. So, when I was about to go to form five when after I had collected my first term school fees, I packed my bags and baggages and ran away from home to Ghana. I did not inform them at home because I knew they would not allow me to go; since I had decided that I would play music I didn't want anything to disturb me from doing so.
"When I got to Ghana, I enrolled at Young Pioneers School of Music established by Dr Kwame Nkrumah the former Ghana head of state. I became a part-time musician and at the same time, I learnt the rudiments of music and I specialized in guitar playing.
I played bass-guitar with a few highlife bands in Ghana before I returned to Nigeria. When I came back I had the intention of playing highlife but I discovered that juju was the in-thing. So, I blended my highlife style with juju which was my own creation. I released a few single records before I released the real record that shot me to the limelight, Adawa Super I, that was the beginning of my road to stardom"