Group Decries Libelous Attacks on Mrs Obiano, Warns Perpetrators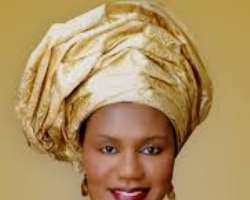 The South East Family Union (SEFU), a non-partisan socio cultural organisation that promotes the welfare of the families, has condemned the orchestrated attacks on the wife of the Governor of Anambra State, Chief (Mrs) Ebelechukwu Obiano (Osodieme) by a group under the aegies of Anyamelum Frontiers.
SEFU warned that the wrath of Anambra women and indeed God Almighty would not spare such slanderers and agents of falsehood who hide under the shadows of the internet and social networks to spread libelous and fabricated contents against innocent women, especially Mrs Obiano Osodieme with the intent to malign and distract them.
The warning was contained in a statement on Saturday signed by Dr Dubem Okafor, Secretary of SEFU, which frowned against the series of attacks and name calling attributed to one Barrister Fabian Anigbogu.
According to Dr Okafor, "we have observed in the past few weeks that the attacks, which have been circulating on social media platforms, arose from the Anambra State government's recent reforms in revenue collection and the perceived influence of the First Lady. Indeed, the libellous publications coincided with the crackdown on illegal revenue collectors and the automation of Anambra State internal revenue system, which invariably dislodged some special interests. Why that has led to such personal attacks on the wife of the Governor is mind boggling."
The SFU further said: "We have over time noted the deliberate attention to the welfare of the family, including the physically challenged and less privileged persons who are cartered for by Osodieme. Our interest therefore is in arresting the murkcracking and tactless hauling of obvious lies because it would seem that the woman may not be the actual target. We believe that the objective is to hit at the wife in order to distract the husband, who is the Governor of Anambra State, from the job at hand.
"Again we are bordered at why any sane person or group as represented by the said Barrister Fabian could degenerate to such murky level we are currently witnessing to propagate outright lies that have severally been dismissed by persons who know the wife of the Governor very well.
"Judging from the trend so far, we are inclined to believe that all invectives are being hauled by misinformed fellows or those being teleguided to spread the abusive lies without recourse to consequences."
SFU further stated, "we do not wish to dictate a course of action that may lead to infringement on the rights of any person or group but every right thinking person know the truth and it is obvious that the claims we have seen so far fall below any transparency standard.
"We therefore urge the sponsors of these ill-advised attacks and libelous writings to sheath their swords and stop distracting the Governor and his household.
"In the same vein, we call on stakehholders who may be aware of the perpetrators of these reckless acts to reign-in their wards because it debases the family unit and indeed all of us. We also call on all men and women of goodwill especially Anambrarians to ignore the lies