GOOGLE'S STREET VIEW FACES MULTI-STATE US PROBE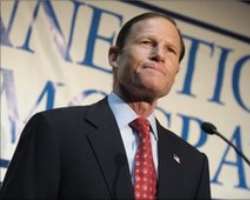 US state Connecticut will lead a multi-state investigation into Google's collection of wi-fi data.
It is the latest in a series of global investigations aimed at the firm.
Google has admitted that its Street View cars "accidentally" collected data from unsecured wi-fi networks in 30 countries because of some rogue code in the software used by the service.
The US investigation will attempt to answer how that code ended up being used by Street View.
Google has explained that the data was gathered as it logged wi-fi hotspots to help it develop location-based services. It has since stopped collecting such data.
But it has never gone into details about how the software came to be included in the Street View system, saying just that it was the work of a "single engineer".
The US investigation aims to drill down into Google's working practices.
It will ask the search giant who inserted the code and why, whether the data was extracted and why Google saved it.
In a letter to the search giant, Connecticut's Attorney General Richard Blumenthal has asked for copies of the company's internal procedures regarding Street View and for exact details of how and when Google learned that its cars were capturing sensitive data.
The letter also asks why Google recorded the signal strength and quality of personal and business wireless networks.
'Come clean'
Mr Blumenthal said he expected a "significant number of states to participate". 30 have so far signed up.
He described the accidental collection of data as a "deeply disturbing invasion of personal privacy".
"Street View cannot mean Complete View – invading home and business computer networks and vacuuming up personal information and communications.
"Consumers have a right and a need to know what personal information – which could include e-mails, web browsing and passwords – Google may have collected and why. Google must come clean," he said.
The French data protection agency CNIL has had an early view of some of the information collected and said it included data such as passwords.
It said it was considering whether to prosecute the firm.
Like many other data protection agencies it had requested Google hand over copies of the data it gathered to find out whether it breached privacy rules.
Investigations are also on-going in Germany, Spain, Italy, Australia, New Zealand and Canada.
Google said it was working with all the investigators and offering to delete all the sensitive data.
It has defended its position with Google boss Eric Schmidt saying there was "no harm, no foul" in collecting the snippets of information.
"Who was harmed? Name the person," Mr Schmidt said during an interview at the company's annual Zeitgeist conference held in Watford in mid-May.