BELARUS TO SUSPEND RUSSIAN GAS TRANSIT TO EUROPE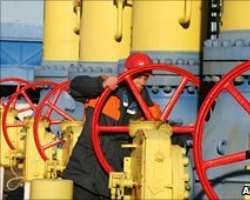 Belarus will suspend Russian transit gas deliveries to Europe after Moscow cut supplies in a dispute over debts, President Alexander Lukashenko says.
Mr Lukashenko said the neighbours were facing a "gas war" and he would resume supplies only when Belarus got $260m (£176m) in outstanding transit fees.
Earlier, Russia cut gas supplies to Belarus by 30% after Belarus failed to settle debts of $200m (£135m).
The dispute has the potential to affect 6.25% of gas consumption by the EU.
European Commission energy spokeswoman Marlene Holzner said Lithuania, Germany and Poland were "the only three countries likely to be affected", and there is an alternative supply route via Ukraine.
"We continue to monitor the situation and are in close contact with the Russian Federation and Belarus," she told reporters in Brussels. "We expect contractual obligations to be fulfilled."
In 2009, a similar dispute with Ukraine saw Russia shut off supplies in the middle of winter, affecting millions of people throughout Europe.
'We owe nothing'
On Tuesday morning, the Russian state-controlled gas monopoly Gazprom announced it was further reducing supplies to Belarus because it had failed the previous day to settle debts accrued because of price increases.
"Belarus has not undertaken any action to settle the debt for Russian gas supplies over the past day," chief executive Alexei Miller said.
Gazprom reduced supplies on Monday by 15% and Mr Miller said the gas cuts would be increased to 85% in the coming days if a solution was not found.
At a news conference later, the company said Minsk had threatened that "in the event of further cuts of gas supply to Belarus, they will undertake activities related to the removal of gas from the transit system".
President Lukashenko subsequently told Russian Foreign Minister Sergei Lavrov that Belarus would halt gas transit.
"I would like to inform you about the conflict which is turning into a gas war," he said during a meeting. "I ordered the government to cut the transit via Belarus until Gazprom pays for transit."
"I have borrowed this money from my friends and we will redeem it to you in the near future. We owe nothing to Gazprom; they owe us… $260m."
On Monday, Deputy Prime Minister Uladzimir Syamashka said Belarus would borrow the funds needed to settle its debts within two weeks.
"We do not hide that we have problems with hard currency. Belarus has to resort to borrowing in order to make a payment on time," he added.
Gazprom had previously rejected an offer from Belarus to pay the debt "with machinery, equipment and various other products".
Belarus had previously insisted Russia provide it with cheap oil and gas as part of a customs union deal that is due to come into force next month.
Russia increased the price of gas supplied to Belarus from $150 per 1,000 cubic metres of gas last year, to $169.20 in the first quarter of 2010 and $184.80 in the second.
But Belarus has continued to pay $150. Gazprom said at that rate it could owe $500m or $600m by the end of the year.
Russia and Belarus are supposed to be close allies but have had several rows in recent years, particularly over energy supplies, correspondents say.