NIKE OSINOWO, LIFE AFTER MOST BEAUTIFUL GIRL IN NIGERIA CROWN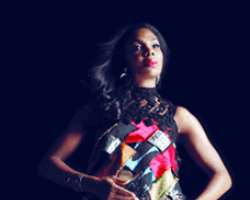 Adenike Oshinowo Soleye
Adenike Oshinowo-Soleye shot to national fame when she was crowned Most Beautiful Girl in Nigeria in 1991. Since then, she has not looked back. Nike has remained one of the most glamorous queens Nigeria has ever had. Now in her 40s, Oshinowo, who is also a businesswoman and socialite, is equally hailed as a style icon in Nigeria. As a former beauty queen, Nike, who is now married to Dr. Tunde Soleye, is trying to bring back the rested Miss Nigeria pageant.
In this interview, she spoke about new Miss Nigeria Beauty project, her days as a beauty queen and what life has been with her since after crown.
What is the new Miss Nigeria project all about?
It is a very interesting project mainly because Nigeria is turning 50. When Nigeria gained independence, Miss Nigeria was actually part of the independence ceremonies. We have beautiful pictures of her meeting the Queen of England. So, once again we have the Miss Nigeria Pageant as Nigeria turns 50. It is a unique opportunity to showcase all about Nigeria.
Why did you decide to ressurect the Miss Nigeria pageant?
It resurrected itself actually because it is a unique opportunity and I believe in destiny. I think I was destined to run this pageant. I was former a beauty queen even though I was never a Miss Nigeria, I was a Most Beautiful Girl In Nigeria, but I do believe that having been there, I am equipped to run this pageant the way it should be run. Let's not forget that the pageant world has been inundated by pageants. This is a unique pageant because it is a premier pageant. It is the most prestigious and the first. It is actually the mother of all pageants, the only pageant to be part of. We are also different because we have no swim wear element. We are not interested in parading ladies on the stage in swim wear.
We are interested in education and empowering women and helping them celebrate all that is wonderful about womanhood. We also want to show the nation, public and the world atlarge what beautiful resources we have in all the different locations we we are going to bear in Nigeria, and that it is not as bad as people say. For those who would want to come to Nigeria, we would ask them to turn on CNN and it will showcase Nigeria and you would see all the wonderful attributes that our beautiful country has while it turns 50 through our young ladies.
In addition to what Miss Nigeria pegeant used to be, what difference do you want to make?
Miss Nigeria used to represent everything that was wonderful about being a young lady. She used to be a role model to young women out there and the public at large through all the good works that she did. We want to bring that back. We want to bring that family pageant back. The difference is the fact that we want to include the family. We want the girls to come with their mummies, daddies, aunties, their pastors and whatever. They should all come en masse to the pageant together. Come and let us help you take care of your daughter and help her gain a better education, exposure and so on. We are not trying to help them run away, absolutely not. What we are doing is to help the family unit and improve its lot towards its daughter.
Why do you think Miss Nigeria Pageant died?
There are whole lot of reasons things die. I am not really here to analyse the cause of death because I am not a doctor. I am not doing an autopsy of the late Miss Nigeria pageant, why it died and why it didn't. All I am here for is to breathe life into it. I have a support team of people equipped to breathe life, energy and idea into that pageant.
What are the criteria for judging the contestants?
The girls are going to be judged on poise, elegance, intelligence, how articulate and witty they are because there will be reality element to the pageant whereby the public at large and people at home would vote their queen. Our queen truly will be the nation's queen because the whole nation for the first time in the history of Nigeria, will be able to help put that crown on her head because they participated in her voting. This is the first time ever we will truly have the nation's queen.
What can you say about proliferation of beauty pageants in Nigeria?
We have all sorts of things now as pageants. They are so many. When you are the first, you don't look to see what is at the back. I don't look. I know I am the first and the best. I am not interested, but there is a proliferation of pageants. But we are the mother of all pageants. We started it. The very first Miss Nigeria pageant existed before Nigeria gained independence. That was in 1957. That is phenomenal. We are not a fly-by-night pageant. It says a lot.
Can you compare beauty pageants then and now?
Beauty pageants then were absolutely glamorous. Once a year the nation looked forward to this phenomenal ceremony where they crowned Miss Nigeria, and that is what is going to happen. I am hoping that the whole nation will be waiting for the Miss Nigeria pageant because it will be an amazing event.
Can you recall your reign as Miss Nigeria?
It is an amazing day in a girl's life when a crown is put upon her head. You don't forget.
How did your parents react when you entered for the contest?
My parents knew, but they were surprised that I was crowned actually because they thought I didn't sound Nigerian enough. They thought Nigeria would want a queen that sounded like them, and I sounded rather English because I came straight from school in England.
What were the challenges you faced during your reign as a queen?
My most significant challenge is trying to grow up while everybody is watching you do it. When people grow up, they expand. I wasn't allowed to put on weight and or look differently. I remember coming back from holiday once and I had coloured my hair, and when I came the immigration officer that wanted to stamp my passport looked at me and said, 'Nike Osinowo, you coloured your hair. Who told you to colour your hair? But no, this is my hair. They all love hair, so I wasn't allowed to cut it, colour or do anything I want to do with it.
What is life like after crown?
Life after crown is quite mundane. You go back to ordinary life. You work very hard and try to make money because you are not allowed not to do well.