Exploring The Investment Opportunities In The Medical Business Environment Of Nigeria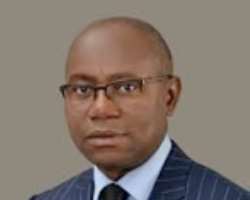 Presentation: "Exploring The Investment Opportunities In The Medical Business Environment of Nigeria"
Presented By: DR. EMI MEMBERE-OTAJI, Managing Director/CEO Elshcon Group Of Companies, Chairman Princess Medi-Clinics Ltd, Chairman Clearline International HMO and Immediate Past President, Port Harcourt Chamber of Commerce.
At The 41st Annual International Conference Of The Association Of General And Private Medical Practitioners Of Nigeria (AGPMPN) In Yenagoa, Bayelsa State. Excerpt:
Introduction:
Nigeria has a population of about 190 million people, with an annual population growth of 3%.
The country's current statistics shows that Nigeria is in the unenviable bottom percentile in the hunger, misery and human development index.
With the above facts, it's obvious that there are bound to be health challenges in so many scopes and extent needing the attention of the healthcare practitioners.
Also, Nigeria has over the decades, dependent on oil and gas that accounts for over 90% of our foreign exchange and 70% of our exports. Today the significance of oil and gas in the global economy is being seriously challenged by renewable energy; thus the fall in oil price and the negative future outlook of crude oil relevance.
Today, Governments and serious individuals are looking beyond oil and navigating in other paths of diversification of their economies.
The Facts:
It is therefore no brainer, from all the above, that significant opportunities abound in the country to keep the teeming, Nigerians healthy by healthcare entrepreneurs providing solutions and running their businesses. Always looking for and identifying legitimate opportunities.
Thus creating wealth and employment, either as start-ups or doing what is on ground differently for better productivity or performance. The entrepreneur is a risk taker as he creates the process and makes legitimate profit from the business ventures created therefrom, often building it from bottom-up.
Like any other industry, funding, inadequate infrastructure including poor power supply, insecurity, some actions/inactions and policy flip flops of the various tiers of government may hamper ease of doing business, but they are to an extent, surmountable. Also, healthcare policy and regulatory administration in the country are major challenges. 4
Opportunities in the Healthcare Value Chain:
In the light of the above, one can play in any of the healthcare value chain in the country; some of which are listed below:
1. Specialist and General Outpatient Clinics 2. Hospitals 3. Pharmaceutical Distribution Services 4. Retail Pharmacy 5. Medical Laboratory Services 6. Radiology Services including Scanning centres 7. Medical Emergency Evacuation Services 8. Health Insurance Services
9. Healthcare Personnel Training Institutes 10. Health Management Systems Providers 11. DNA Testing Facility 12. Egg and Sperm Banks 13. Medical Waste Disposal Services 14. Laboratory and Medical Equipment and Accessories Supplies and Repairs 15. Assisted Reproduction Clinics 16. Medical Billing Services 17. Physiotherapy Services 18. Fitness and Health Club 19. Weight Loss Clinics 6
Healthcare Value Chain …cont.
20. Body Enhancement Services 21. Home Care Services (for the elderly, disabled, etc.) 22. Mobile Medical Screening (mini-health clinic in motion) 23. Skin Care Centres.
These varied services and opportunities can fit into various geographic and economic (urban, rural, poor or rich) neighbourhoods, in a no one cap fits all, model.