Imo: Group Calls For Development Summit in Irona's Constituency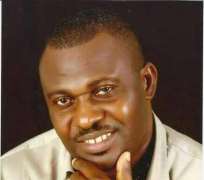 A non-governmental Organisation, Ohaji/Egbema/Oguta/Oru West Professionals Forum has called for the convocation of a Development Summit in the area.
Chairman of the Forum, Dr. Walter Duru, who made the call while addressing newsmen in Owerri, Friday, said the Summit has become very necessary in order to set an agenda for the development of the Federal Constituency.
According to him, "this is the first time someone from Ohaji/Egbema/Oguta/Oru West Federal Constituency is emerging Deputy Governor of Imo State."
"Ohaji/Egbema/Oguta/Oru West federal constituency is the most-marginalized in Imo State. In spite of contributing over eighty (80) percent of Imo crude oil earnings, as well as being the food basket of the state, our federal constituency remains the most marginalized in the state. This is the only oil producing federal constituency in the state. It is the same area that Adapalm is situated. Sadly also, it is usually ravaged by flood, with the attendant oil pollution. The federal constituency has neither produced a governor nor a deputy, since the creation of the state. Now that we have a Deputy-Governor-elect, there is need for a Summit to set an agenda for the strategic development of the area."
"The Governor-elect, Rt. Hon. Emeka Ihedioha has written his name in gold, as an apostle of justice and fair play, by looking in the direction of Ohaji/Egbema/Oguta/Oru West federal constituency in selecting his running mate for the 2019 general elections. This decision portrays him as one that does not accept injustice in any form. His choice of Hon. Gerald Irona and their eventual emergence shows that the hand of God is in it. Irona is transparent, credible, experienced, reliable, competent, independent-minded and trustworthy."
Continuing, Duru argued that only a coordinated development strategy, with adequate citizens' participation will work, insisting that a Development Summit, as proposed will enable stakeholders brainstorm on the way forward.
He lamented the absence of electricity and other social utilities in the area, accusing successive administrations of the state and the leadership of the Imo State Oil Producing Areas Development Commission-ISOPADEC of failing the people of the area.
Adding her voice, Secretary of the Forum, Nwando Ethel Anyasinti Esq, argued that such a Summit could not have come at a better time than now.
According to her, "it is time for critical stakeholders in the federal constituency to come together to discuss issues that will help develop the area.
She however called on the incoming administration in the state to support same, in order to have a roadmap for development of the area, even as she made a case for sustained citizens' engagement by the government of the state.
Ohaji/Egbema/Oguta/Oru West is the Federal Constituency of Imo State Deputy Governor-elect, Rt. Hon. Gerald Alphonsus Irona.
It would be recalled that Irona was a federal lawmaker representing the constituency.
Dr. Walter Duru
Chairman, Ohaji/Egbema/Oguta/Oru West Professionals' Forum
March 29, 2019