WHY WE WANT TO SHOOT A MOVIE ON FAYOSE – DIRAN ADEOGUN, EKITI ANTP LEADER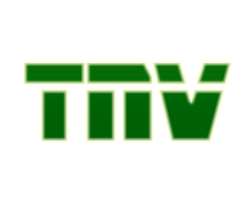 Actor, producer, director and governor of Association of Nigeria Theatre - arts Practioners (ANTP) Ekiti State chapter, Diran Adeogun, has lamented the level of poverty among theatre practitioners in the state and also pleaded with prominent Ekiti sons and daughters in Ekiti to support the artistes in their films.
The artiste, who also stars in"Aja Dudu" also indicated their intention to produce a movie on Ekiti former governor, Ayodele Fayose, and his government if sponsors came their way.
Adeogun, who became the governor of ANTP in February, 2006 said the association currently has over 500 members in the state.
Works
I've acted in 15 films. I've produced four films. I wrote the films . I produced, directed and acted in the films. The production that brought me to the limelight is Aja dudu, Eje Orun.
Movie on Fayose
We are ready to do a film on Fayose and his government. If we got sponsors. Sometime ago, a film entitled: Yoruba ronu was produced. The film is a satire of the politics of Awolowo and Akintola. Now for Fayose, anybody who can give Ekiti ANTP money or fund to produce any film about Fayose and his government is welcomed, we are very ready to produce it. We need the help of our people. We need sponsors. Our association is the largest in Africa. We are ready for sponsors. So, we are appealing to our government, politicians, and prominent people of Ekiti to come to our aid.
ANTP Ekiti chapter
We were formerly part of Ondo State. Shortly after Ekiti State was created, all her sons and daughters involved in theatre arts came together to form the Ekiti chapter with our secretariat here in Ado-Ekiti. At present, we have 525 members. I can say that we are the largest in Africa. Our population is larger compared to any other state. We are just managing in this state. Last year we produced only 10 films. Formerly, Ekiti State is not rich enough to even produce a film. But when I became the governor of the ANTP in Ekiti, everything changed. So far, we have produced 10 films.
Ekitis' taste for films
We have to produce something that is educative. If we want to produce a modern film, it has must be educative, at least. But Ekiti State indigenes like something that is hot, something that is full of action. They also like traditional films with cultural background. They enjoy historical films with action like wars. In Ado-Ekiti here, I was told that it's a taboo for horses to enter Ado. But horses are allowed to enter places like Ijesha Isu. So, if we want to shoot a film involving horses, we will shoot some parts in Ado, and use horses in the other areas.
Movie industry in Ekiti
We artistes in Ekiti State are very poor. We are wretched. People here do not want to spend on films. They like politics, planting of cocoa and timber and teaching. They don't know that film production is now the most educative project in the world. It is a lucrative business. It is a big business. And those that invested in it in Lagos and Onitsha will tell you that it is the best business in the world. I know sooner or later, our people will realize that.
Tourism promotion
What I can say is that poor finance is the problem here. We are planning to use the Ikogosi, Ijesa water falls. But we have done that before. Chief Jimoh Aliu used Erin-Ijesa water falls in his two films. Also, I've done that in my own film. We used Ikogosi and Erin-Ijesa water falls. Any new traditional film we want to do now, we have to give priority to tourism sites in Ekiti.