CSOs, NGOs, Ex-Militants Urged To Partner Government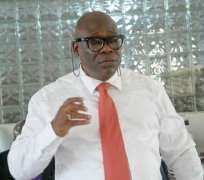 The need for Civil Society Organizations (CSOs), Non-Governmental Organizations (NGOs) and ex-militants to partner the Delta State government for accountability and transparency has been harped on.
Speaking Monday at a one day summit with the theme: "Partnership as a veritable tool for sustainable development in Delta State", held at the Press Centre, Government House, Asaba. The keynote speaker, Richard Akinnola, a legal affairs journalist with 37 years of experience, said CSOs, NGOs and ex-militants should engage government and its agencies for the purposes of development.
According to him, it is therefore very imperative for CSOs to partner with the state government to achieve the Sustainable Development Goals.
Akinnola, insisted that the lack of transparency in government has made development and accountability almost impossible, "once there is no openness it brings distrust and conflict arises from such".
He said the higher the level of transparency in a country, the deeper the level of democracy, reiterating the need for CSOs and relevant stakeholders to partner government.
Earlier in her welcome address, the Senior Special Assistant to the governor on Girl Child Development/Non-Governmental Organization Liaison, Benedicta Osakunih-Izuegbu, called on CSOs, NGOs and ex-militants among other stakeholders to partner with the state government to integrate the SDGs.
She revealed that the summit geared towards enlightening all stakeholders on their enormous role in sustaining the tempo of development in the state.
Chairman of the occasion and Director-General, Delta State Capital Territory Development Agency, Clement Ofuani, hinted that societies that have made progress are by democratic institutions, adding that the administration of the Ifeanyi Okowa-led administration has built up inclusive governance that has created a peaceful environment.
The state Coordinator, Coalition of CSOs, NGOs and Ex-militants, Prince Obaro Unuafe, represented by Fred Akpevwe, said CSOs, NGOs operate under uncertain environment, "but we thanked God that In Delta State CSOs are beginning to get it right".