Nigeria expecting 18 fighter aircraft from US, Italy for the fight against Boko Haram: Chief of Air Staff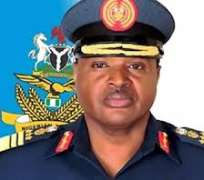 The  Nigerian military was still expecting to take delivery of 18 fighter aircraft from the United States of America and Italy to boost the counter-insurgency operation in the North-East and other operations across the country, the Chief of Air Staff, Air Marshal Sadique Abubakar, on Friday said.
 The air chief  said the 18 aircraft were the much-talked about 12 A-29 Super Tucano aircraft from the US and then six Agusta 109 power helicopters from Italy.
He spoke in  Kaduna  at the graduation of 769 Nigerian Air Force personnel who were drawn from the Regiment, Air Police and Intelligence specialties.
According to Abubakar, the personnel were trained by the British Military Advisory Training Team and the Four Troop Team at the Regiment Training Centre, Kaduna.
"The desire to make the NAF the best in the sub-region necessitated new platforms, equipment and specialised training. The Commander-in-Chief of the Armed Forces, President Muhammadu Buhari, has given us priority attention which has resulted in the acquisition of 18 new aircraft in the last three years," he said.
"We are also expecting another 12 A-29 Super Tucano aircraft and six Agusta 109 power helicopters from the United States and Italy respectively."
He said further, "This will no doubt contribute to the fight against insurgency and other forms of criminality whilst also enhancing the execution of the NAF Base Defence Architecture.
"The air force has undertaken several air and ground-related capacity building initiatives which were meant to significantly enable the service to have depth, flexibility and capability to operate either singly or jointly with sister services and other security agencies."
According to a release by the NAF Director of Public Relations and Information, Air Commodore Ibikunle Daramola, the personnel were trained on "basic and advanced regiment courses."