Nigerian Military Takes Over Trade, Farming, Fishery In Boko Haram Controlled Borno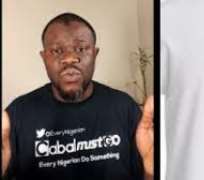 Below is a further exposé of the harrowing conditions in Borno as a sequel to our recent release captioned "2018: National Security Updates On Current and Growing Deadly Boko Haram Threat," in which we described the present and untamed Boko Haram prevalence in the north east, with the terrorists still being largely in control of all areas of Borno excluding Maiduguri, IDP camps and the south where CoAS Buratai hails.
[See: https://www.thenigerianvoice.com/news/273170/2018-national-security-updates-on-current-and-growing-deadl.html]
Our National Security update article has since been substantiated by the Shehu of Borno who laid the fundamental complaint of the continued Boko Haram siege on Borno, to president Muhammadu Buhari on his recent visit, describing how only the capital, Maiduguri and 10 kilometers around it are safe. You can see that revelation here: "TheCable- We're still under Boko Haram siege, shehu of Borno tells Buhari" : https://www.thecable.ng/were-still-under-boko-haram-siege-shehu-of-borno-tells-buhari
Military Take Over of Merchant, Farming Activities
While we described earlier how the military charges the citizens of the state to provide them security, with the going rates of N500 per vehicle to escort commercial vehicles from Maiduguri to Damboa; the impact of the continuous, unmitigated military reign in Borno is even harsher.
Boko Haram terrorists roam Borno freely, sometimes seen with as little as just machetes as they tax and intimidate farmers, in total control. Subsequent to this, soldiers of the Nigerian military who have guns have taken over most trade, farming, fishing and herding in the state.
Soldiers take over the farms and hire the locals to farm for them. Soldiers take over fishing and also purchase cattle to fatten them and then take them to the markets for sale. Soldiers are also in charge of the distribution and retail of products. In effect, soldiers of the Nigerian army have become the sole business operators, middle men and farmers in Borno.
The locals are frustrated, unsafe from Boko Haram to work their trades and condemned to either live on handouts in displaced persons camps or work for soldiers.
This take over of all commercial activity in Borno by the Nigerian military has remained so for the past years and has become the accepted status quo. The elite are frustrated, unable to see a way out of the quagmire and the poor have no voice to speak.
We urge concerned Nigerians to come to the rescue of the good people of Borno. The reward for terror via government massive allocations appears to be an impetus for the continued terror at the higher levels of Nigeria's security departments and the local agricultural produce and business activity reward for starved, deprived and ill equipped soldiers on deployment also distracts them from their primary duty to liberate the north east from terror as they engage in trade activities for their personal survival and enrichment.
It's a mess!
Dr. Perry Brimah, Whatsapp: +234-903-420-3031; +1-929-427-5305; @CabalMustGo; @EveryNigerian
Disclaimer:

"The views/contents expressed in this article are the sole responsibility of

Dr Perry Brimah

and do not necessarily reflect those of The Nigerian Voice. The Nigerian Voice will not be responsible or liable for any inaccurate or incorrect statements contained in this article."