Farah and Okri's new Books on Plight of the powerless will be out in December, 2018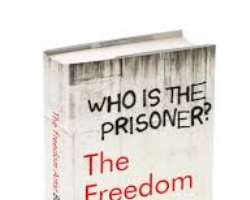 Nurrudin Farah and Ben Okri have written new books on plight of the powerless African migrants in Europe and other the post truth society in the Western world. The books are destined to be released in December 2018. Nurrudin's book North of Dawnis published by Penguin Random House and Okri's book Freedom of the Artistis published by Harper Collins.Farah'sNorth of Dawn is 384 pages long in prose form, exploring life of African Migrants in Europe by using the experience of Somali refugees in Norway. It is book from one of the best-acclaimed African writers on the global stage. North of Dawn has been given blurb by the publisher at Penguin Radom House describing it as a bold, absorbing novel about a couple whose tranquil life abroad is irrevocably transformed by the arrival of their son's widow and children.
Abrief summary of North of Dawngoes like this; 'for decades, Gacalo and Mugdi have lived in Oslo, where they've led a peaceful, largely assimilated life and raised two children. Their beloved son, Dhaqaneh, however, driven by feelings of alienation to jihadism in Somalia, kills himself in a suicide attack, and the couple reluctantly decide to offer their daughter-in-law, Waliya, and teenage grandchildren escape from the refugee camp where they've been trapped since Dhaqaneh's death. But on arrival in Oslo, Waliya cloaks herself even more deeply in religion, while her children hunger for the freedoms of their new homeland, a rift that will have life-altering consequences for the entire family'.
The pre-publication review of North of Dawn in the Kirkus Review,an American literary Magazine comments that; "Farah's insistence on isolating the humanity in even the most difficult characters is a beacon of hope against fear and loathing."
Ben Okri's Freedom of the Artist is a clarion Call in a Post-Truth Society.The HarperCollins publisher has described Freedom of the Artist as an impassioned plea for freedom and justice, set in a world uncomfortably like our own.
The story line is like this; a young woman is arrested for speaking four simple words; 'is the Prisoner?' This question resonates throughout the novel, and by the end it has become the question every reader has to ask themselves. The answer is implicit in the revelation at the heart of the story. After her disappearance, a man begins to search for the woman, because he loves her. He searches desperately at first, and then with growing realization. And we journey with him as he searches, through a frightening, disintegrating world of lies, and violence, and fear. At the heart of this disturbing world lies the Prison.
In fact Freedom of the Artist is an enviable examination of how freedom is threatened in a post-truth society. It's a powerful call to intellectual and cultural arms. In an interview with Zeus, British publisher the literature magazine in the UK,Okrihimself has described the book as;a novel I have been wanting to write for a long time, a fist of light against a wall of darkness. And indeed it is.
Both Okri and Farah are heavy weight poets, prose writers and literary critics from Africa. Farah is from Somalia and Okri is from Nigeria. They are both prize winning writers. Okri won the Booker prize, while Farah is a perennial Literature Nobel Prize Nominee.
Alexander Opicho writes From; Lodwar, Kenya. [email protected]