Boko Haram: Coalition Lauds Army's Effort In Tackling Insurgency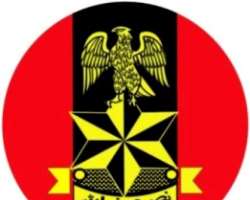 A human rights group, Coalition for Truth and Justice has commended the gallantry of troops of the Nigerian Army battling the Boko Haram insurgency in the northeast, saying the terrorists are on their way to irrelevance.
The group in a statement by its national coordinator, Barrister Charles Timothy said the army has continued to rout the terrorists albeit with the occasional sacrifice to the fatherland.
He therefore charged the troops to ensure that the winning spirit does not depart from them, stressing that for the sake of the innocent population in the north east, the recent acts of valour in Yobe state where they overpowered the terrorists and killed many of them, must be sustained.
According to Timothy, last week's attack on Katarko village in Yobe state falls into a new pattern of Boko Haram targeting military outposts in the erroneous belief that it would deter troops that are going after them as part of mop up operations.
He said, "Attacking in Yobe is meant to undermine the well-established fact that the insurgency is not contained within Borno state and spilling over its boundaries to attempt making statements with attacks on military outposts will do nothing to change the geographical area over which the terrorists are able to play their hide and seek since they are not in a position to frontally challenge the military.
"The fact that the terrorists are now focusing on military outpost is indication that they are under pressure to change the kind of crimes they commit in the growing desperation to remain relevant by continuing to be in the news through sporadic hit and run attacks.
"the intensity with which the members of the group shared and promoted video clips from the said incidents in Yobe state indicate that the recent attacks by the Boko Haram terrorists is an attempt to recover what they perceived as their lost glory, something that the Nigerian Army must continue to deny them.
"The Army must continue to hold the line and ensure this bloodthirsty group does not come anywhere near the level of insurrection it carried out three months to the elections of 2015 since the goal is for the terrorists to be able to produce such situation for their political patrons to cite. The pattern seen with recent events is that there are people waiting to argue that Boko Haram has resurged to its fourth quarter 2014 destructiveness in the bid to accuse the present government of having failed in a key electoral promise."