PCNI Organizes Peace Building, Reconciliation Training Workshop For Judges, Imams, Traditional Rulers in Borno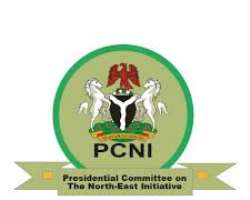 Declaring a 3-day Training workshop organized by the Presidential Committee on North East Initiative (PCNI) in Maiduguri, held at the High Court Complex, Gidan Madara, Maiduguri Thursday for 60 Religious Leaders/Imams on Counter Narrative and Deradicalization.
Including 80 Traditional Rulers Training on Alternative Dispute Resolution and 30 Lower Court Judges Training on Capacity Enhancement drawn from Borno state while same number was expected to be organized in Yobe and Adamawa States before the year runs out.
The Vice Chairman, PCNI, Alhaji Tijjani Musa Tumsah Thursday said different stakeholders play the role of mediators with the aim of reconciling differences, settling disputes and ensuring the fabric of our society to remain in a peace building fact of recurring conflicts arising from lingering tensions and unresolved perceived and real injustices has not justified a robust accountability culture for abuses in conflicts at community and even national levels.
He added that the culture of establishing Panels, Commissions of Inquiry or Task Force with mandates aimed at rendering justice, reconciliation and healing can not be complete without the expectations of parties in a conflict who were aggrieved , must be met through a series of strategies, dialogue, negotiations and reprieve all embedded as an integral part of sustainable peace building.
According to him, North East boko haram crisis is a complex situation with familial and community ties between the aggressors and the abused from the cases of breach of trust where individuals or institutions charged with responsibility to protect were the violators and often known to the victims.
The VC PCNI observed that iinsecurity and trust deficits have left gaps the dynamics of which can only be addressed through deliberate programming and collective resolve for peace and development, noting that, prior to the insurgency, some of the major challenges the region was grappling wit include infrastructural deficit, low human capital, ungoverned spaces, unemployment, poverty and other natural challenges such as desertification and receding Lake Chad.
However, the most devastating onslaught was on the fabric of social cohesion. Social infrastructure, which underpins and supports collective stake and benefits of peaceful co-existence among the people along with other socio economic activities.
He said people were forced into camps and with the length of stay in these locations came new challenges that broke down values that were the main stay of coexistence while perpetrators of violations ranged from Boko Haram insurgent's to state and other non state participants in the conflict.
Therefore, the demand for justice as a component of a peace building architecture needed to be responded to in a systemic manner and this informed the rationale for PCNI Peace Building & Transitional Justice Programme hence the effects of the insurgency in the North East were manifested in many facets of life in the region.
He said the family structure has suffered significant devastation accentuated by poverty and displacement which has eroded the values that inform the overall social cohesion of the peoples of the North East while the path of rebuilding social cohesion lies in our collective commitment to the recovery of the family unit which in turn, will inform its contribution to peace building.
"This is in recognition of the importance of peace and security as foundations for development. The PCNI is and will continue to be a strong advocate of deliberate institutional contributions that tie peace and development.
"Within its leadership and coordinating role, the PCNI has therefore designed a robust programme aimed at rebuilding social cohesion in partnership with key institutions represented here today. The overall objective of the programme is to strengthen peace building processes leading to resilience and social cohesion within a context of justice and reconciliation.
"For the PCNI, the transition and stabilization to recovery provides the context for engagement with leaders and community stakeholders. The aim is to facilitate an understanding of a shared vision for lasting peace as an imperative for development. Within this framework, the PCNI is working with partners and experts to develop tools that can promote a culture of peace building through formal and informal arbitration mechanisms.
" In addition, PCNI and its partners are working to develop a transitional justice framework to inform the dialogue for peace and reconciliation. This is critical given the ongoing return and resettlement of displaced persons to their communities with grievances that need to be addressed alongside lingering humanitarian needs, " Tumsah said.
The Vice Chairman however mainstreamed that PCNI acknowledged the dynamics and challenges inherent in the quest to rebuild lives and livelihoods as well as social cohesion, acknowledged and upholds the need for aggrieved parties to work at closure for their pains and losses.
He noted that this can be achieved faster with a collective resolve to pursue accountability to the extent that justice is seen to be served for sustained peace while the task was therefore to leverage on the norms and values that promote peace, equity and justice to build the enabling environment for resilience and ensure that lingering grievances do not build up to new cycles of conflicts.
"Building partnerships and linkages is a key coordinator function of the PCNI. The good work in peace building being done by various initiatives in the North East is acknowledged and PCNI is urging for synergy through increased sharing of lessons learnt while also leveraging on existing capacities.
"The PCNI on behalf of Government will continue to advocate for upholding of the rule of law while providing the enabling environment for dialogue, mediation and reconciliation as well as reintegration.
"Religious leaders through their preaching, sermons and other propagation activities as scholars would need to play the role of educators, social and economic reformers, moral trainers, mediators and reconcilers, peacemakers to create awareness and compliance in the society.
"The unique position they hold in society particularly, the moral leadership places on them a burden of service as focal points in preventing and countering violent extremism," Tumsah said.
According to him, traditional rulers have continued to play an important role in mediating day-to-day disputes, settle family, marital and land disputes, including disputes among IDPs.
In addition, traditional and community leaders are also important at the level of monitoring the activities of people in their domains, particularly, as it relates to the entry and exit of strangers, they know what constitutes threats to their communities and can be supported as the front line agents on early warning and early response," The Vice Chairman said.
He said the expected outcomes of the training workshops cover the key areas such as enhanced compliance with the rule of law through implementation of legal and policy frameworks for dispute resolution, and capacity building of stakeholders in formal and informal institutions of authority and justice.
Rights based reconciliation through victim offender mediation and other restorative and transitional justice mechanisms administered by leaders of faith and culture actively supporting reintegration and well sensitized, mobilized and motivated leadership at the regional, state and community levels driving the peace building and reconciliation initiatives.
The Vice Chairman noted that peace is neither the end of hostilities nor the total absence of tensions and grievances. Peace is an index of many things including the collective resolve and resilience of a people to ward off divisive perceptions, actions or open aggression;.
He said peace is also the will to accept the task of continuous dialogue led by key stakeholders and with the full participation of a people seeking to attain harmony and positive coexistence as it makes the essence and validity of peace building within a just and enabling system an all time affair.
"Supporting the capacity of institutions to influence sustained peace building efforts is a role government through the PCNI will continue to extend in partnership with humanitarian and peace building agencies and groups within and across communities.
"Therefore, beyond your kind participation in these trainings facilitated by the PCNI and delivered by a group of experts under our partnership with Green Horizon Consult, we committed to:
Supporting participants to transfer the acquired peace building knowledge, techniques and skills within their institutions to aid the promotion of the culture of settlement of disputes, within and across communities.
" Facilitating follow-up engagements by your institutions to scale up sensitization and advocacy work on peace building, dispute resolution and justice, identifying technical support needs of your institutions in the efforts to develop sector specific program content", Tumsah said.
"Providing institutional support by producing tools and instruments that will guide and simplify the implementation of peace building and justice programs in formal and informal settings. Exploring the possibility of exchange learning visits to external post conflict environments that have successfully overcome the key drivers of their conflicts and moved on to rebuild social cohesion.
"Leveraging on peace building programmes by other institutions especially the Victims Support Fund (VSF), Institute for Peace and Conflict Resolution (IPCR), Multi Sectoral Crises Recovery Project (MCRP) under the World Bank project being implemented by the PCNI, Community Advocate for Sustainable Development (CASD), United States Institute for Peace (USIP), Center for Humanitarian Dialogue, Nigeria Stability and Reconciliation Programme (NSRP), National Youth Council of Nigeria (NYCN), Jaiz Orphans and Widows Initiative (JOWI) and other CSO interventions in the North East", the Vice Chairman said.