9-year old pastor's daughter Raped To death By Neighbour In Rivers State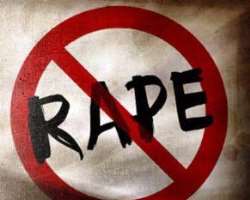 Father of a nine-year old girl, Miss Edibari Igonis, has narrated how his daughter was raped and later killed by a neighbour on Friday, 2 November, 2018.
The distraught father who is also a pastor, Peter Igonis said the incident occurred at Bori, headquarters of Khana local government area of Rivers State.
Igonis who is the General Overseer of Last Hope of God Church said the incident became more painful when he remembered that the suspect joined the family in search of the girl he killed.
Igonis narrated further that the horrifying incident occurred after his wife left Edibari and other children at home for evangelism.
He alleged that his daughter was abducted, raped and killed by the suspect, Eddie Tombari who stays in the church compound.
He said the suspect confessed to the crime and is being detained at the State Criminal Investigation Department SCID.
Pastor Igonis who spoke on telephone lamented that the suspect joined in the search for his daughter when she was discovered missing.
"My wife left her with other children and went out to preach. In the church premises, people are also living in the compound. After we came back and we did not find her, we conducted a search for her around the neighborhood.
"The man who raped her also joined in the search for her. After the search, we could not find her, but on Sunday morning the corpse was found."
The state chairperson of the International Federation of Female Lawyers, FIDA, Antonia Osademe has pledged that justice will be served and all those who have hand in the girl's death will be prosecuted.
"We at FIDA must ensure that the suspected rapist, Tombari and others connected with the dastardly incident are prosecuted," Oademe said.
The Rivers State Police Command is yet to comment on the matter