Teacher attempts suicide during school hours in his classroom, later dies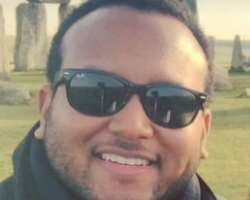 A fine arts teacher at Wessendorff Middle School in Rosenberg, Texas, attempted suicide in his classroom on Monday during school hours, according to school district officials.
Jordan Halane was found unconscious in his classroom by another teacher and was rushed to a local hospital, where he later died, Houston news station  KTRK reported .
The school's principal, Sonya Sanzo,  wrote a letter to parents  explaining what had happened.
As the situation unfolded, students were placed on a hold in their classrooms and were not aware of the medical emergency, Sanzo explained.
"Unfortunately, we believe it was the teacher's intent to harm himself," she wrote. "There were no weapons on campus and students were never in any danger."
Halane's friends and peers have taken to their social media accounts to pay tribute to the man, who was married in 2016.
"I learned so much from you about what it looks like to lead with humility, perseverance & joy,"  Annie Kessler , who worked with Halane, shared on Facebook. "I'm so sad today and so grateful for the love & friendship you brought to this world in such a short time."
Celeste M. Barretto , another peer, described Halane as a "great listener, a kind soul." She wrote that he "must have carried pain we knew nothing about. He is deeply missed."
Friends who knew the educator or attended school with him spoke of his voice, which he often shared to their delight. In one video, he can be heard singing the tenor solo in "Love Is Little."
"Our focus is always on the safety and well-being of our students. We felt that you should be aware of the situation in case your child comes home with questions or concerns," Sanzo said in an email to parents. Counselors are available to students.
If you or someone you know is considering suicide, please contact the National Suicide Prevention Lifeline at 1-800-273-TALK (8255), text "HOME" to the  Crisis Text Line  at 741741 or visit the  National Suicide Prevention Lifeline .