Breaking: FG puts 50 prominent Nigerians on watch list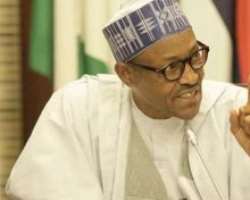 The Federal Government has put about 50 prominent Nigerians on watch list in its resolve to fully implement the Executive Order 6 signed by President Muhammadu Buhari.
The Senior Special Assistant to the President on Media and Publicity, Garba Shehu, disclosed this in a statement made available to journalists on Saturday.
Shehu said following the judicial affirmation of the constitutionality and legality of the executive order, Buhari has mandated the Attorney-General of the Federation, Abubakar Malami, to implement the order in full force.
The presidential spokesman said the prominent Nigerians put on watch list had also been restrained from travelling outside the country pending the determination of their cases.
He, however, did not name the affected persons.
He said, "A number of enforcement procedures are currently in place by which the Nigeria Immigration Service and other security agencies have placed no fewer than 50 high profile persons directly affected by EO6 on watch-list and restricted them from leaving the county pending the determination of their cases.
Credit: Punch