IGP intelligence Response team IRT arrest four Armed bandits Commanders/Arms Supplier over Zamfara Multiple Attacks And Killings.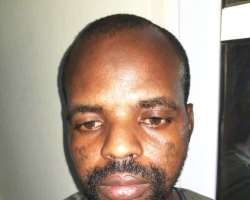 Operatives of the Inspector General of Police Special Intelligence Response Team, IRT, have apprehended four Commanders of the notorious Armed gangs which specialised in Killings, cattle rustling and kidnappings in Zamfara state and their overall arms supplier.
Ibrahim Idris, IGP
Vanguard gathered that the suspects, identified as Hamisu Sani, Shehu Sani, Yusuf Mande and Lawal Abubakar, were trailed to their hideouts in Bauchi and Zamfara States, by the IRT, through the aid of intelligent gathering and deployment of advance technologies.
Police sources disclosed that the suspects who were mainly Fulani natives confessed during interrogations to be commanders of the Notorious Buharin Daji's group which had been terrorizing farmers, Villagers and cattle herders across several towns and communities of Zamfara State in recent time.
It was gathered that one of Buharin Daji's Main arms supplier Lawal Abubakar, was arrested in Zamfara State, when the Inspector General of Police, Ibrahim Idris, deployed his operatives of the Special Intelligence Response Team, IRT, led by DCP Abba Kyari and he confessed to have supplied over 100 Ak-47 assault rifles to the group. His confessions were said to have aided the operatives in apprehending three other commanders of the group.
When Vanguard interviewed the suspects, 27-year-old Shehu Sani, who identified himself as one of Buharin Daji's commanders explained that his group killed their victims who were mainly inhabitants of remote villages in Zamafara State for putting up resistance while trying to rustle their cattle.
In his confession, he said, "I joined the Buharin Daji's group because I needed to protect my cattle from being rustled. I have gone to several operations with him in Zamfara State and our intentions were mainly cattle rustling but some of the villagers put up resistance and we had no option than to kill them and burn their houses before carting away their cattle. Buharin Daji used to pay me N50000 after each killing and cattle rustling, but he had been killed by Dogo Gide's group. I had no intention to kill anyone, I only wanted their cattle.
Another commander of the group, Yusuf Mande,30, said he joined the group because some vigilante men from a neighboring village attacked his own village and burned down his house and several others before carting away over 120 cows. His words: "I am a Fulani native from Kunkele Village in Maru Local Government Area of Zamfara State. I am also a member of the Buhari Daji's group and we were responsible for most of the killings within Zamfara state. I joined Buhari Daji's group in year 2014 because some people from Ruwanmesa village came to my village and set fire on over 30 houses including my own house.
They took away over 120 cows. After I joined the group, I told Buharin Daji what happened in my village. He then brought his men, attacked Ruwanmesa village and we killed every one including women and children. We took away over 50 cows and I was given one out of it. I also went for an attack in Mashema in Maru Local Government in May 2017 and we killed every one in the village. We attacked the Mashema because their people attacked a Fulani village and killed its inhabitants in Zanfara State.
After we attacked Mashema we took away 40 cows and seven camels, I was given one cow after the operation.
The arms supplier, Lawali Abubakar, told Vanguard that he made only N20,000 from each of the over 100 pieces of AK-47 which he supplied to the group. He said; "I am married to three wives and I have 23 children, and I am also a farmer and cattle rearer from Zamfra State. Buhrin Daji approached me and said he needed Ak-47 rifles and he gave N1.8million. I got the arms from one Alhaji Suleiman at Bariki-Ladi Plateau state. Five days later, Buhari Daji sent me another N1.8million to buy another five set of Ak-47 rifles. I made N20,000 from each Rifle from that deal". That is how I started the AK47 Rifle Business.