Delta SUBEB Trains Quality Assurance Officers, Supervisors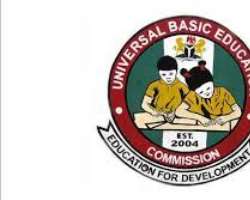 The Executive Chairman of the State Universal Basic Education Board, Hon. Sunny Ogwu, has stressed the need for continuous capacity building of personnel in the basic education sector as a means of promoting strong Quality Assurance Mechanism capable of guaranteeing minimum acceptable quality and standard basic education system in Nigeria.
The SUBEB boss stated this Wednesday while declaring open a 5-day capacity building programme organized by the Board for Quality Assurance Officers and Supervisors from the 25 Local Government Areas with the theme "Strengthening the Capacity of Quality Assurance Officers For Sustainable Implementation of Basic Education Development in Nigeria" held at the Nigerian Union of Teachers Hall, Direct Labour Agency (DLA) road Asaba.
Hon. Ogwu, who was represented by the Secretary of the Board, Sir Byron Unini, disclosed that training and re-training of Quality Assurance Officers by the Board has become an annual exercise which according to the Chairman, is an integral component of the subsisting Teacher Professional Development Programme (TPDP).
Speaking further, he emphasized that the annual capacity building exercise was part of the Board's commitments at strengthening the capacity of Quality Assurance Officers in order for them to play their all important role of assuring quality education in the state.
He stressed the need for sustained capacity building for Quality Assurance Officers having regards to the myriad of the seemingly intractable challenges besetting basic education in Nigeria which he listed to include dearth of critical infrastructure and qualified personnel to poor attitude to work.
Other challenges identified by the SUBEB boss include lack of probity and integrity on the part of a large segment of the work force in the basic education sector in Nigeria
While commending the steadfastness and commitment of the management and staff of the Universal Basic Education Commission, Abuja in ensuring that states are encouraged and supported to undertake these regular training programmes aimed at improving the quality of education in the country, Hon. Ogwu assured admonished participants of the 5-days training exercise to take the training seriously as according to him "participants would be required to justify the huge resources invested in the training by the content of the Quality Assurance Reports and Demonstration of the skills acquired.
Earlier, the Director of Quality Assurance, Mrs. Lucky Evuarherhe in her welcome remarks thanked the Board for attaching great premium to the continuous training and re-training of the staff in the Quality Assurance Department and charged participants to reciprocate the kind gesture.
Mrs Evuarherhe expressed optimism that the purpose and overall goal of the exercise would be realized, given the quality of resource persons assembled for the training.
Also speaking, Mrs. Adedirun Veronica, Monitor from the Universal Basic Education Commission who delivered a goodwill message urged participants to put the skills and knowledge acquired from the training into practice for the betterment of the nation's education system.