ANENIH: LOYALTY AS INEVITABLE POLITICAL ASSET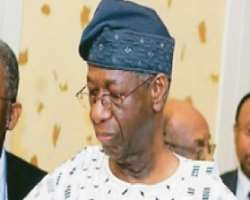 PHOTO: CHIEF TONY ANENIH.

In our country of today, many Nigerians only demonstrate loyalty and patriotism when it matters to them. Genuine and sustained loyalties no doubt are hard to come by and that is why we are where we are today. Selfish interest has overtaken the national interest and the development indices are there for everyone to see. That is the price we have to pay for not exhibiting virile patriotism and loyalty.
Take a cursory look at the political scene and evaluate the way politicians have changed camps since the enthronement of democratic dispensation eleven years ago. Within the ruling Peoples Democratic Party alone, genuine patriotism and loyalty are only sung but not imbibed including internal democracy.
There is no doubt that people join the ruling party because the umbrella is able to accommodate their interests and when such ones fall out of favour, they decamp to other parties to satisfy their selfish desires and ambition.
A large number of politicians have decamped from the ruling party because either their interests were jeopardized or their ambitions have not materialized. Such has been the tradition carved out by politicians, namely Governors, Senators, Members of Parliament, Chairmen of Local Governments, Councilors and a host of others.
In all of these, it can be explained that many of our politicians are lacking in principles and that is why money has come to play vital roles in the political landscape of Nigeria. With Money, anybody can be bought like Sallah rams and Christmas goats. With the same money, conscience can be purchased. The immaturity with which we conduct our affairs at the political landscape lives much to be desired. In civilized democracy, though money no doubt count most especially in campaigns and logistics but not buying conscience and people.
Nevertheless, there are some Nigerians today despite all the rots in the political circles that tower above money. They tow the lines of some of our past leaders who fought and won our Independence in the first republic. The Awolowos, the Azikiwes, the Tafawa Balewas, the Aminu Kanos, were however focused, dogged, and never distracted from their goal of achieving set objectives. They cannot be bought no matter what and loyalty and patriotism seem to be the only "anthem" they know.
I dare say that one Nigerian that has demonstrated adequate loyalty and patriotism which is now legendary is the person of Chief Tony Anenih, current Chairman of the Nigerian Ports Authority (NPA), former Minister of Works and Housing and former Chairman of the Board of Trustees of the PDP.
Anenih needs no introduction but when he delved into politics, he was of the conviction that genuine patriotism and loyalty was the bedrock of any meaningful political calculation and that in no small way earned him enormous respect and accolades apart from acceptance across the country's political terrain.
Lets go to history and chronicle some of his strategies which endeared him to many both past and present. Do not forget so soon that he worked as chief 'Mobilizer', organizer implementer of late General Shehu Musa Yar'Adua, Tafidan Katsina, when the latter wanted to lead Nigeria. You are no doubt aware of the fruitful role he played in installing former President Olusegun Obasanjo, and most recently late President Umaru Musa Yar'Adua/ Jonathan joint ticket.
Apart from his humility to these past and present politicians, he demonstrated rare loyalty that people of all works of life aspire to learn from him. I have not met Chief Anenih one-on-one but as a Nigerian, I have observed that people till tomorrow have made Tony Anenih's house a "Jerusalem" of sort and have become 'pilgrims' in a bid to learn the ropes. That is the kind of patriotism and loyalty that pays.
I kept wondering today as the likes of Tony Anenih is derided and called all sorts of names simply because he made people. Just take a brief trip back to when he courageously took the bull by the horns for the election of Dr. Ogbemudia, Dr. Oyegun, Lucky Igbinedion and lately Professor Osunbor.
June 12 is being celebrated today in our political history because of the singular reason that Chief Anenih chaired the Social Democratic Party that the late Chief MKO Abiola rode to victory in 1993. The same election was acclaimed globally as free and fair. His loyalty and patriotism counted for him. That was an accolade for the country.
Let me borrow some few words from my brother Stanley Omonitse when he wrote recently about the man of the moment when he said and I quote:
"It is worth noting that Anenih was prepared to give his neck to defend former President Obasanjo. It was he who saved Obasanjo when in 2002/2003 the former President ran into a storm over his re-election plan, with his former Vice-President, Atiku Abubakar and others plotting against him. Without Anenih's political legwork, the various threats of impeachment against Obasanjo during his tenure would have cost him his presidency. Throughout Obasanjo's tenure, Anenih never abandoned him, even when he disagreed with some of his policies and actions. That is what loyalty means!"
Hear Stanley Omonitse again: "A consistent feature of Anenih's kind of loyalty is that it is determined at every point on the basis of what he considers to be in the overall interest of Nigeria. In that sense, his loyalty is also patriotic. For instance, in spite of his unflinching loyalty to the government of former President Obasanjo, he parted ways with his boss on the issue of tenure elongation (third term). Anenih also questioned the judgement of Obasanjo on several occasions, such as when he disqualified Rotimi Amaechi at the PDP primaries in Rivers State and Ifeanyi Ararume in Imo State. Anenih considered Obasanjo's decisions to be unjust, anti-party and ruthless."
What again can one say as he has positively used the same loyalty to achieve various feats for the political class and going forward.
Can the present political class actually ignore Chief Tony Anenih and wish away his enormous wealth of experience which he has garnered over the years? Can the current name calling, derision, and utter disrespect for elders which has now become the order of the day diminish Anenih's stature? History can only be fair to us if we imbibe salient qualities inherent in the person of Chief Anenih as we embark on the journey to make Nigeria achieve her greatness that has long eluded us as a nation. 
Audu can be reached on [email protected] and plot 1650 Aminu Kano Crescent, Wuse 2, Abuja.
Disclaimer:

"The views/contents expressed in this article are the sole responsibility of the author(s) and do not necessarily reflect those of The Nigerian Voice. The Nigerian Voice will not be responsible or liable for any inaccurate or incorrect statements contained in this article."
Articles by thewillnigeria.com