Delta Commissioner Charge Media Practitioners On Fair Reportage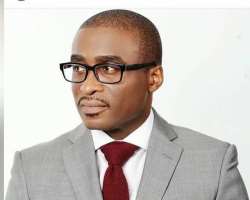 Reviewing the development in the nation and the need for proper and accurate information dissemination, Delta State Commissioner for Finance, Olorogun David Edevbie, has called on online media practitioners to give accurate reportage as the outcome of reports given and the democratic system in the nation have effect on both the media practitioners and the generality of Nigerians.
The commissioner, who said journalists should report fearlessly as issues break, said both good and bad occurrences should be reported as that will help to build a virile and decent society for the good of all Nigerians.
Edevbie, gave the charge Monday when the state chapter of Online Media Practitioners Association of Nigeria (OPAN), the media industry is speedily moving from the mainstream to the digital media, adding that on a daily basis, the digital media is gaining more relevance globally and in the nation.
He further said: "That is why online journalists are becoming more and more relevant every day. I have friends who no longer buy newspapers. They told me that they get their news online, so why spend money on newspapers.
"And the truth of the matter is that if you look at newspaper circulation in this country, I haven't checked recently but the last time I checked before the elections of Yar'Adua in 2007, I was shocked by the poor level of newspaper circulation.
"Even if you multiply it by 10 to take into account those that stand by newspaper vendors and just read the papers, or those that actually buy the newspaper, after reading it they pass it on to others, the result was abysmally poor.
"I will not be surprised today if more people in this country significantly get more information from the digital media more than the mainstream newspapers, it won't surprise me at all. And so that is a reflection of the importance of the work you are doing".
He said as far as the media industry is concerned, the online media is the cusp of history in Nigeria, noting that online media practitioners are the forerunners, breaking developing stories, consequently he urged digital media practitioners to take that responsibility with all seriousness.
"You are probably in an area where development happens a lot faster than in days when we deal exclusively with the mainstream media. The more information that is disseminated out to people, the better for all of us," he said, adding that as speedy information carriers, there is need for patronage and partnership with power brokers.
He said anybody in the present day Nigeria who does not understand that online patronage is the trending media to patronize does so at his or her own peril.
He said: "Everything globally is getting online, all businesses are going online. In fact, it is being taken into logical conclusion that government itself may soon be online. In the UK, there are so many things that you do not physically see people do anymore.
"If you want a passport, there is no passport office to talk to anybody. It is done online. If you want to pay certain taxes, it is done online. It may sound funny but that is where we are heading. So, where you are already is where everybody is coming into".