Anozie Is Not Owerri Apc Consensus Governorship Candidate-    owerri Elders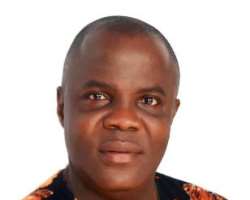 Owerri Elders Council has told one of the governorship aspirants Mr. Chima Anozie, to stop parading himself as a consensus candidate for Owerri zone under All Progressives Congress, tacitly saying that he is a blatant liar.
Mr. Anozie who is allegedly being sponsored by Governor Rochas Okorocha to cause disaffection in Owerri zone may have begun to do the hatchet job of his pay master, with the political stunt he pooled, having gone to the press to announce himself a consensus candidate.
According to the Vice Chairman of the Elders Council, Chief Sam Obaji who was visibly furious, they were surprised when they discovered that the online media and other social media platforms have been awash with the story of Mr. Anozie emerging a consensus candidate of Owerri zone.
His words; "The story being spread all over the internet that the Elders Council, which I am the Vice Chairman has endorsed Mr. Anozie as the consensus candidate from Owerri zone for All progressives Congress is most unfortunate.
I do not believe that such could have come from him but if that has come out from him, then that's trumped-up if not 419. We were working with everyone but the exercise has not been concluded. Like I said I do not believe he was behind this mess, if he did then he must be a liar."
However, from our checks, it was reported that Mr. Anozie having discovered that his gimmicks were not working and after making a phone call stormed out of the meeting, and it was not long before the controversial story showed up on social media platforms.
Meanwhile the campaign organization of Prince Eze Madumere, the Deputy Governor of Imo State, has debunked the story in a press release signed by its Administrative Secretary. We also gathered that Sir George Eche, Jude Ejiogu, Gen. Peter Gbujie (rtd) have also debunked the story, describing it as most unfortunate.
It will be recalled that Mr. Anozie popularly known as Home Base was alleged to be one of Okorocha's willing tool and his front in land deals, which is still causing stir among his people of Orji in Owerri North local Government of Imo State.