PDP Primaries: Party Shifts Primary election For Gov, Senate, Others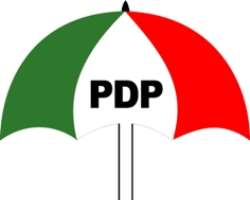 The Peoples Democratic Party, PDP has rescheduled the party primary election for the governorship, Senate, House of Representatives, State House of Assembly and Presidential.
The said "In view of the Osun State Governorship rerun election which has been scheduled for Thursday, September 27th, 2018, by the Independent National Electoral Commission (INEC), the PDP has now rescheduled the primary election are as follows":
Sunday, 30th September – Governorship Primaries
Tuesday, 2nd October- House of Representatives primaries
Wednesday, 3rd October – Senate Primaries
Thursday, 4th October – House of Assembly Primaries
Saturday, 6th October – National Convention
Meanwhile, the All Progressives Congress (APC) has also postponed its presidential primary election to Friday, September 28, making it the second time in 24 hours the party has had to reschedule.
On Sunday, September 23, 2018, the party announced that the primary, earlier scheduled for September 25 would hold on September 27.