The New Face Of Sky Bank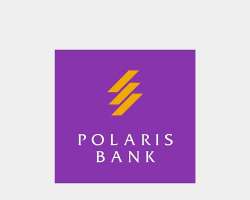 As was announced today, Friday, 21st September 2018, the operating licence of the former Sky Bank was revoked by The Central Bank of Nigeria. Conscequently, all assets and liabilities of former Sky Bank has been acquired by Polaris Bank.
According to the Central Bank Governor, Mr. Godwin Emefiele and NDIC Managing Director, Alhaji Umaru Ibrahim, the main reason for the withdrawal of the licence was because of the failure of its shareholders to recapitalise the bank.
Meanwhile, the Nigeria Deposit Insurance Corporation (NDIC) has sold Polaris Bank to the Asset Management Corporation of Nigeria (AMCON) with the mandate to stabilise the bank as well as return it to profitability for the purpose of selling it to interested Investors.
AMCON have promised to inject N786 billion into Polarise Bank to bring it's net value to zero. All customers of the former Sky bank will not be affected with the change of Name and probably Management.