Group Battles Arm Pension Managers Limited, Petitions Pencom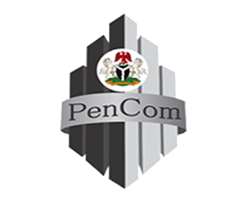 To
The Chairman,
National Pension Commission (PENCOM)
[email protected] ,
Abuja
Sir
Call For The Investigation Of The Activities Of Arm Pension Managers Limited/Demand For The Immediate Payment Of The 25 Percent Rsa Of Our President
The Youths for Human Rights Protection and Transparency Initiative (YAPTI) is demanding for the investigation of the activities of Arm Pension Managers Limited, a Pension Service Provider in Nigeria. ARM Pension deliberately denied the President of YARPTI Comrade Kenneth Uwadi access to 25 percent of his RSA since July 10th2018 despite that his former employers had since the same month made available the mandatory letter confirming his accrued rights thereby subjecting him to difficulties and mockery. Comrade Uwadi could be just one of several thousands of cases of persons who are denied their pension by ARM with unnecessary excuses. Hundreds have died of curable diseases and poverty among retired workers in Nigeria, who have been criminally, denied their entitlements after committing their adult lives to the Nation hence the need to investigate ARM.
YARPTI is a non-profit organization registered with the Nigerian Corporate Affairs Commission with registration number CAC/IT/76825, our office is at No 4 Mission Road, Orji- Owerri, Imo State. We are a movement of people that are together so as to change the face of human rights advocacy in Nigeria. We focus on the people that others forget, people in poverty, people who face discrimination, and people whose voices are ignored. Please Google YARPTI for further verification.
Uwadi who resigned from ALCON Nigeria Limited in May 2016 had gone to Arm Pension Office in Port Harcourt on the 10th of July 2018 where he filled forms so as to have access to 25% of his RSA. ARM Pension Managers Limited did the Mandatory Confirmation request letter to his former employers who did not hesitate in responding but ARM kept denying they never got the response. When they finally accepted receipt of confirmation on the 5th of September 2018 they turned round to claim that there were excess remittance in his account. Even when the Personnel Department of Alcon had responded that there were no excess remittance, ARM refused him access to his entitlements till date asking him to sign a form forfeiting the imaginary excess remittance.
We remember a case of one Mrs Chioma Adiele a retiree from Ngor Okpala, Imo State who recently lamented thus to YAHPTI about a PFA (not ARM PENSION) "Since I was retired, no kobo was paid to me. Every time, I would be called to come to their office to fill one form after another but nothing had come out of it.My children in school, I can't provide for them. Anytime they come back, we all starve and they will cry all day till they go back. There is nobody to help me except God, my husband died since 2001."
Former Senate President, David Mark, once placed a curse on some pension thieves. Early in 2014, at the commencement of a probe into pension funds administration by the Senate, Mr. Mark declared that "pension fund administrators pilfering funds meant to pay pensioners or deliberately denying pensioners there funds are accumulating "blood money." He lamented that many people had gotten rich on "blood money while pensioners were left suffering and dying. Like David Mark YARPTI shares the anguish and anger of the ordinary Nigerians against this kind of capitalist looting. To us even the stoning of persons that stole money belonging to pensioners would not be sufficient to compensate the affected pensioners, if on retirement they could not receive their pensions.
YAHPTI is shocked at the level of lies of some officials at ARM who went from denying not to receive confirmation letter to claiming that there were excess remittance . We demand that you investigate the activities of ARM Pension Managers Limited to put a stop to situations were pensioners are denied access to their funds with unnecessary excuses . We also demand that Comrade Uwadi be granted access to his funds without further delay.
Signed
Amaka Didanda
YARPTI Media Affairs Director