Minister Of Finance, Kemi Adeosun resigns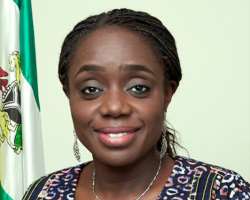 Minister of Finance, Kemi Adeosun, has reportedly resigned from the administration of President Muhammadu Buhari.
It is not clear yet if her resignation is as a result of her alleged NYSC certificate forgery scandal or some other personal reasons. Days ago, Mrs Amina Mohammed admonished the government for pilling up debt profile which was cleared during the tenure of Dr. Ngozi Okonjo-Iweala as Finance Minister. The statement is believed to be a direct punch or a vote of no confidence on Kemi Adeosun.