Re: N45 million Donation: Kayamo Is Wrong; Buhari Is  Only Abating Corruption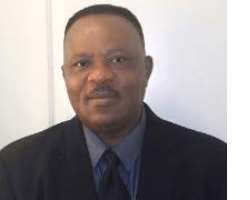 In a recent press statement, I appealed to President Muhammadu Buhari to reject the N45 million nomination form purchased by a sham group towards his re-election campaign. My argument remains that such move contravenes S. 91(9) of the Electoral Act, which states that, "No individual or other entity shall donate more than one million naira (N1,000,000) to any candidate."
Patriotic Nigerians from both sides of the political spectrum have also criticized the president, asking him to reject the pyrrhic contribution.
The Buhari's team has responded.
According to Festus Keyamo, spokesman of President Muhammadu Buhari's re-election campaign, "Some mischievous persons are reading S. 91(9) of the Electoral Act upside down. The section limits CASH (not material) donations in respect of CANDIDATES to N1m. PMB is not a CANDIDATE. He's an aspiring ASPIRANT. He becomes an ASPIRANT only when he submits his Forms to his Party."
Ordinarily, I will not address such statement from Mr. Festus Kayemo. Apart from the uncultured tone of his response, Kayamo's appointment is a product of gross political immorality. Lest we forget, he has continued to serve in the board of a public organization, the Nigeria Deposit Insurance Commission (NDIC), while doubling as a spokesman for a partisan presidential campaign.
But I am compelled to respond for the greater good of Nigeria, particularly the masses, who are typically the victims of abstract legal moon-walk by those in position of power.
In a nutshell, Festus Kayamo (SAN) is not only shambolic in approach, he is also ultimately wrong in his interpretation of the law under review. Please hear him again: "PMB is not a CANDIDATE. He's an aspiring ASPIRANT. He becomes an ASPIRANT only when he submits his Forms to his Party." "Aspiring ASPIRANT" Waoooo!!. The implication of such interpretation is that people who wish to stand for elections can, as well, go and pile up any amount of money, and also from any source, which they can deploy to influence potential primary election voters—before they qualify as "candidates."
The objective fact is that President Buhari will be abating corruption and, at the same time, giving a bad name to his government, as well as our great party, if he eventually accepts the N45 million nomination form purchased by the sham group. To succeed in the war against corruption, we must be true to ourselves. The truth is that, in the mind of the framers, S91(9) of the Electoral Act refers to campaign contributions to any individual seeking political office—whether a political joker, hopeful, dreamer, aspirant, candidate or nominee, etc.
Let me also remind fellow Nigerians that the Electoral Act prohibits foreign donations. This, then, begs the question: Since I am not yet a candidate, according to the Buhari handlers, how will they interpret the law, if I capitalize on my international connections to persuade some foreign entities to pour serious money into my current aspiration—amount sufficient to buy off the primary election, which can in turn influence the general election, where I might have been the nominee of my party?
The simple answer is that President Muhammadu Buhari is setting a very unpatriotic precedent in his inordinate ambition for second term in office and ought to be stopped within our great party, the All Progressive Congress (APC).
Dr. SKC Ogbonnia is an APC Presidential Aspirant - POWER TO THE MASSES: The Time Is NOW
Disclaimer:

"The views/contents expressed in this article are the sole responsibility of the author(s) and do not necessarily reflect those of The Nigerian Voice. The Nigerian Voice will not be responsible or liable for any inaccurate or incorrect statements contained in this article."