Borno To Employ 1,200 Teachers, Nurses, Engineers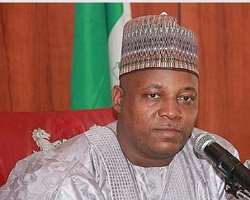 Borno State Government is to employ one hundred engineers, one thousand teachers into the Civil Service and one hundred nurses and Medical personnel.
The Chairman State Civil Service Commission Dr. Bulama Mali Gubio disclosed this to newsmen yesterday in his office.
Dr. Bulama Mali Gubio said that Governor Kashim has directed that more employment should be done in the areas that need manpower which include Hospitals, Finance, Justice and Teaching Service among other sectors.
He said so far the commission has employed seventy four Medical Doctors and Pharmacists and re-engaged five Medical Senior Consultants after their retirement.
Also, the Commission he said will employ one hundred Nurses and other medical personnel adding they have already commence processing the employment of one hundred Engineers.
Dr. Bulama Mali Gubio said by next week the commission will commence recruitment of one thousand teachers as directed by Governor Kashim Shettima.
According to him, Civil Service Commission will collaborate with Teaching Service Board and Office of the Secretary of the State Government for the recruitment exercise.
He said government is also planning to partner with World Bank to organize a training for civil servants to enhance their productivity and warned that any applicant that found working with NGO's will not be engage into civil service.