Ogun –Lagos Border Towns (OGLABOT) Truly Committed To Creating Meaningful Platforms For Rural –Urban Integration In Ogun State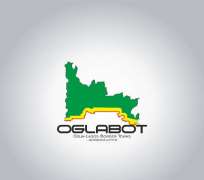 Interesting times are here for the good people of towns on border corridor of Ogun state, following the official presentation of Ogun State border towns' development blueprint by a group of young and dynamic individuals under the auspices of OGLABOT Initiative Team in collaboration with a leading governorship aspirant on the platform of African Democratic Congress; Prince Gboyega Nasir Isiaka fondly called GNI.
Studies had shown that the current Lagos Population which currently stands at 21 million, would be doubled by 2034 and that the spillover effect would be felt more by Ogun State and the current administration has less than the necessary infrastructure in the bordering communities.
It was also discovered that numerous attempts at getting the governments attention, has failed to yield desired results which has led to communities like Akera Community Development Committee(CDC) which comprises of 54 Community Development Associations threatnening to "defect" to Lagos over abandonment by its current government. Some other communities in these areas are at the mercy of some politicians; one of such cases is when a Federal lawmaker who heads the committee on rural development decides to distribute transformers as campaign gifts to communities which ordinarily should have to be given to the communities at the very beginning.
Some of the challenges confronting these towns presently includes but are not limited to deplorable state of both major and inner roads; haphazard development of houses and streets; seasonal flooding and erosion damage; many communities not on national power grid; lack of basic infrastructures like gutters, street lights, portable water, waste management system; porous state border and insecurity issues; towns and villages with no schools, hospitals and markets all among others .
The mere thought of underplaying the great potentials of these towns with the need of closing the developmental gap that exist between Lagos and towns, propels the promoter of the initiative to propose a blueprint that would make development a priority.
The blueprint was borne out as a result of the extensive research, which saw OGLABOT Initiative ambassadors travelling to all the nooks and crannies of Ogun State to identify towns that share boundaries with Ogun State, most especially towns along Lagos and international corridor and it wasn't a surprise to see towns that cannot be easily separated from Lagos and still wallow in low infrastructural and socio-economic activities due to neglect of its successive government in Ogun State.
Towns such like Mowe, Ibafo, Omu, Aseese, ofada town,Orunkole , Arigbabuwo, loburo, Yotomi,Magboro, Ishefu, Arepo,Abaren,Abule Oko.Adesan,Orunkole,Agbara,Akute,Alagbole,Aro Lambo,Ayawo-Ele,Ayetoro,Ejila Awori,Fakale,Gaun,Giwa,Ibagba,Ibefun,Idosa,Ifa Oluwo, Ifo, Ihunbo, Ijofin, Iju,Ibado,Iloye,Ilagbe,Ilase,Ilogbo Eremi,Imobi,Isheri Oke ,Itoki ,Iwelepe, Iwopin, Kajola, Kara, Lambe,Lusada,Lukosi,Maba,Madoga,Magada,Makogi,Makun/Irokun,Matogun,Maun,Omu,Olowofela,Olaogun,Oni,Ogijo,Ode Omi,Ode Lemo ,Orimerumu, Orudu, Osere, Osooro, Ota ,Pakuro ,Paapa, Sango, Simawa, Soote, Tetede, Tongeji, Warewa, Akera, Aboro, Aina Adubuleja and other towns must enjoy full advantage of their nearness to the nation's commercial state; Lagos.
The needs to revamp and upgrade developments around such towns would to enable them compete favourably being at the gateway to the commercial nerve center of Nigeria and position the state for greater opportunities in the years to come which cannot be overemphasized.
OGLABOT initiative is targeted at residents of border towns ,who due to the increasingly worsening state of the Ogun State economy as a result of misplaced priories of its current administration are currently neglected and losing all sense of belonging in Ogun State.
Ogun –Lagos Border Towns, OGLABOT Initiative have its focus on leveraging on the economy potentials of towns along Lagos State and International corridor as a viable vehicle to further expand Ogun State economy to entirely new heights, whereas border towns would be integrated to an urban status and commercial hub for global recognition and acceptance for investors across the globe.
The promoters of the initiative will be unrelenting and shall continuously seek to:
1. Make Ogun State No.1 state in ease of doing business in Nigeria
2. Connect Lagos with good transportation system and road networks
3. Build more schools, markets and community health centers
4. Complement the efforts of CDA's and NPF to improve security
5. Pursue Human resource development programmes for youths and women
6. Assist in the rigorous pursuit of electrification
7. Significantly raise the standard of living in the border corridor
8. Establish public water schemes and clean environment centers
A wider look around Ogun State will show a state in need of an all inclusive Governor, who is ready to harness and manage the economic and human capital potentials of the entire state.
At several fora ,GNI continue to tell the good people of Ogun State that his mission is to provide efficient and dynamic world class infrastructural development, security of life and properties, expanded economy to exceed the expectations of all stakeholders by prioritizing visible and real economic expansion, agriculture, industrialization, job creation and welfare with developmental projects spread across all zones of the state, if elected in 2019.
With Ogun State people's mandate ,OGLABOT will transits to Ogun Border Town Development Authority (OBTDA) which will be saddled with accelerating the development of these towns in all facets; physical and social infrastructures, educational and offering of its potentials to neighboring Lagos State with a view to making the residents feel government impacts and also generating revenue for the state government.
With OGLABOT Initiative and other developmental agenda of GNI, Ogun State Infrastructural and socio-economic activities along border towns will simply be on a rebound!!!!