O Maa Make Sense One Day!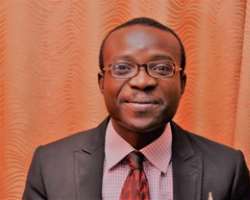 I remember after secondary school some of our classmates travelled out of the country, others completed their university education and are doctors, engineers, accountants, teachers, pilots, lawyers, administrators, etc.
Some got married, some put to bed. Some are dead (don't forget that too) and others are confined in psychiatric homes. Some are doing their masters and Ph.D programmes. Some have not even gained admission into tertiary institution. Some own companies. Some are now Directors and majority are shareholders of huge companies.
But, wait a minute, how do you feel when you meet your classmates and it seems like he or she has reached his dreams and you are not yet close to yours?
No doubt, so many thoughts will run through your mind. How about the one you meet on the street wearing rags and feeds on the refuse dumps and drinks from the gutters? Do you get the same thoughts running through your mind?
You may say God has not been fair to you; you should however not be oblivion of the fact that some that are also dead.
You may somehow feel jealousy of other people's accomplishment. Yes, I tell you for free, it is a normal feeling. We all have blood running through our body. But, you must not regret your life for a minute. We all are different and our path to greatness is not the same in distance.
Growing up for me was really interesting because I experienced the two sides of life - the good and bad times. To me, it was good because it has made me stronger and ready to face reality.
Believe me, I was not born with a silver spoon in my mouth. I know firsthand what poverty is like. I know what it is like to walk five miles to school barefoot, sometimes without food. I have known what it is like to be homeless, helpless and have cried myself to sleep at times because there was insufficient resources to meet an urgent need in my life.
When something tragic happens to you, you have three choices, you can either let it define you, let it destroy you or you let it strengthen you.
I smile because I have survived everything the world has thrown at me. I smile because when I was knocked down, I got up!
I wake up everyday with a smile because I have something to be thankful for.
Life has knocked me down a few times. It has shown me things I never wanted to see. I have experience sadness and failures. But in spite of all or through it all, God has been my helper, supporter and comforter.
Bernice Johnson Reagon posits: "Life's challenges are not supposed to paralyze you, they are supposed to help you discover who you are."
Some might reach there before you. Some might reach after you. But whatever level you are presently, please keep trying to break limitations and move further.
Celebrate the success of others, it is an application for yours.
If your friend buys a car now,
be happy with him or her. Remember when you get yours, theirs might not be the latest again.
See, life is not by competition. If not, we all will be born in one type of family, one religion and same in everything.
Let the passion in you never quench the desire in you. Keep it burning.
What you pass through, write it down because one day the world would be ready to read it.
The seat of power is your mind. Don't let your background put your back on the ground. Never let your disability turn you to liability to your friends or family.
My friend, take it from me, there is no height you cannot attain. Just believe. Define goals and recognize distractions.
Spend time teaching yourself, because the things that mainly take people to the top are the things they devoted time to develop.
Don't be intimidated by people's success stories because often times they don't tell you what REALLY went down.
Many a contented life has surely been stolen by the unhealthy habit of comparing ourselves to others. Comparing ourselves to others will always rub us of gratitude, joy, and fulfillment.
Comparing your life is a losing proposition because there will always be people who appear to be better off than you and seemingly live the perfect life. After all, we always compare the worst of what we know about ourselves to the best assumption that we make about others. Be advised, their life is never as perfect as your mind makes it out to be!
How you measure up against others holds absolutely no importance in your life anyway. It simply makes no difference. The goal of life is not to be better than 50% of other people on the planet earth. The goal of life is to be the best that you can possibly be.
Comparing yourself to others will always cause you to regret what you aren't, rather than allow you to enjoy who you are. It will always still the joy and happiness that is within your reach and place it just outside of your reach instead. But even more than that, it prevents us from fully living our lives. It calls us to envy someone else's life and seek theirs rather than ours. It's robbing us of our most precious possession: life itself.
My people use to say: "Oju orun t'eye fo lai f'ara pa." Meaning, birds can fly without touching themselves.
What you need now is to keep doing your best. You will get there somehow some day.
Be happy with the little you have. There are some people with nothing who still manage to smile.
Value the small things that God brings and comes into your life. And love God and do the work of God faithfully. With God, all things are possible.
Honestly, life can really be wonderful when God is at its center. Notice that I did not say life is easy. Surely, I have made many mistakes. But I have learned and I am still learning from such mistakes. One of the lesson that I have learned is that life is mystery. It really is! We cannot and may never be able to understand why some things happen to us.
However, we can choose to strive to live our lives to the glory of God and to bring some blessings to mankind. This has been my utmost desire and quest. And, I am very thrilled to have made such a discovery of living a life of service for our fellow man.
Now to those who are on top,
never forget to give a helping hand to those who are down. Life is full of uncertainties. The one you pull up today may be the one to hold your hand; to prevent you from falling down.
May our friendship grow from strength to strength. From grass to grace. From zero to hero.
I wish you success in the journey of life.
Take it from me, o de maa make sense l'ojo kan!
Disclaimer:

"The views/contents expressed in this article are the sole responsibility of the author(s) and do not necessarily reflect those of The Nigerian Voice. The Nigerian Voice will not be responsible or liable for any inaccurate or incorrect statements contained in this article."