Ogun State: Yesterday, Today, 2019 and Beyond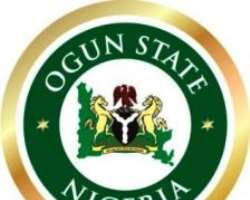 The topic for today's event[1] could not come at a more opportune time as we count down to next year's gubernatorial elections when another occupant would be handed the keys to the governor's lodge at Ibara, this present fourth republic which would be ushering what would be our longest uninterrupted civilian regime. The present incumbent being the first to have been elected to serve to two terms as the Chief executive of our gateway state since the creation of our state in 1976.
Geo-politically Ogun State is in a strategic location aptly described as the gateway to Nigeria due mainly to its very close proximity to Nigeria's commercial nerve centre, Lagos and Nigeria's busiest seaports in Apapa and Tincan Island and the busiest airport Murtala Mohammed Airport, Ikeja. As I enunciated over 7 years ago, Ogun Statedespite its strategic location has not fully harnessed its potential.[2] Ogun state is blessed with an array of human and natural resources towering giants of industry and in their professions and enormous deposits of fossil fuel, bitumen, limestone, clay, cash and economic crops including cocoa, cashew and kolanuts. However, we cannot confidently say that the vision envisaged through the enduring legacy of our great sage, Chief Obafemi Awolowo has been realised as the social, economic ills he recognised decades ago and vowed to eradicate in freedom from disease, squalor, want and ignorance still abounds today. These ills very much influenced by the UK post war Labour Prime Minister Clement Atlee laying the foundation of Social Security and the welfare state in 1945.
The late Professor Adebayo Adedeji a foremost economist of his generation and illustrious son of Ogun State opined that, "people will never comprehend Africa's crisis so long as they continue to assume that it is mainly an economic one, what we confront in Africa is primarily a political crisis, albeit with devastating economic consequences". The Economist magazine of September 7 – 13 1996 quoting Professor Adedeji approvingly reported that the respected authority, 'knows from experience that Africans cannot hope for sustained economic progress until they achieve good governance'. This to a very significant degree is applicable to Ogun State despite the enormous gains benchmarked in Nigeria as evident in indices such as internally generated revenue[3] and ease of doing business in Nigeria.[4]
I posit that there should be a new paradigm taking advantage of our proximity to Lagos State, we should not just be gateway state in name only but this should be translated to achieving sustainable long term development gains and goals ensuring citizens of our state have a good quality of life, a sense of belonging and community, clean and sustainable environment and enduring social justice for all from the rocky rolling hills of Abeokuta to the wet lands of the riverine Ijebu waterside.
Greater Lagos Metropolitan Area
Ogun State's closeness to Lagos has resulted into what is reputed to be Africa's biggest metropolitan area as the population includes towns and Cities such as Isheri, Ogijo, Sagamu, Otta, Agbara respectively in Ogun State along the Lagos Ibadan expressway, Lagos Sango-Otta Abeokuta Lagos Ikorodu Sagamu, Lagos Badagry, Lagos Epe corridors and axis.
According to the Africapolis Project, the lower range population estimates for the Lagos built up urban area despite the controversy of the federal census in 2006 is about 9 million which includes the population of the towns and cities of Ogun State within the corridors and axis described earlier.[5]
Most urban and planning experts are of the view that Lagos is likely to increase in size by population by 2050. This increase in demographics would have a knock-on effect on Ogun State and our state must be prepared for this. even as Nigeria experienced a recession, the commercial status of Lagos has led to a steady influx of people into the city from neighbouring states. By some estimates, Lagos could double in size by 2050.[6]
Ogun state incorporating the greater Lagos Metropolitan area[7] economic advantages should be comparable to the world's biggest metropolitan area, Greater New York[8] consisting of New York City and surrounding counties of New York, New Jersey, Connecticut, and Pennsylvania meaning there should be joined up medium and long-term regeneration planning between Ogun and Lagos States to create organic sustainable living environments for its citizens. The development agenda for Western Nigeria (DAWN)[9] initiative is a step in the right direction for regional development between the states of the old Western Region however given the uniqueness of the greater Lagos metropolitan area as the gateway to the nation a more holistic approach is imperative in achieving developmental goals in infrastructure particularly in transport, housing and education. An integrated infrastructure transport plan should include all modes of transport to the Lagos Ogun corridors and axis such as rail as is being done with Lagos Abeokuta rail line, as well as developing through private finance initiative and private public partnership to fund upgrade for major Truck A roads that are the main arteries to the nation (Lagos – Ibadan, Lagos – Abeokuta and Lagos - Sagamu, navigable inland and coastal waterways Ogun river and Atlantic Ocean from Lagos Lagoon to Ijebu waterside. Ogun State as a major component and segment of the Greater Lagos Metropolitan would include environmental sustainability with open spaces, parks as well as improving facilities in designated areas of outstanding natural beauty like Olumo Rock and the Omo Forest Reserve, reduction in the cities private car use, introduce road charging for inner cities and use of modular transport buses and designated Bus lanes. There should be a plan to invest in renewables and alternative sources of energy (solar, wind, biodiesel) government departments and businesses to set initially green targets in carbon emissions.[10]
Gateway Silicon Valley
Ogun state is an ideal technology hub given the high concentration of industrial estates as well as having the highest registered (private) and higher institutions in Nigeria as well as the only state in Nigeria with two state owned universities.[11] Institutions such as the state owned Gateway Industrial and Petro-Gas Institute, Oni Ijebu waterside, privately owned Universities Babcock, Bells, Covenant and Federal University of Agriculture, Abeokuta, state-owned Olabisi Onabanjo University, Tai Solarin University and Ogun State Polytechnic. These institutions focus should be mainly on Science, Technology, Engineering, and Mathematics to transform the economy of the state. Thus the Gateway Silicon Valley one envisages should be bigger than Yaba on the Lagos Mainland (which is acknowledged as the number 1 tech start up hub in Nigeria)[12] would be centred around the corridors and axis of Lagos – Sango-Otta, Lagos – Ikorodu – Sagamu, Lagos – Ikeja – Isheri – Ode Remo just as the M4 corridor in the United Kingdom the motorway which runs from London through the Thames Valley towns of Berkshire, Swindon, Newbury and Oxford is known at the UK Silicon valley through the high concentration of Technology companies. The UK Silicon Valley is named after the pioneering Silicon Valley, the area in the United States around the San Francisco Bay Area in Northern California (the Santa Clara Valley area). The government in creating an enabling environment through the enormous human capital and the preponderance of high net worth individuals could create a global hub for technology, start-ups innovation, research and development and venture capital.
Power generation is a key driver in the realisation of the Gateway Silicon Valley and Ogun State has an advantage as one of the 12 states[13] which host power stations with the. Olorunsogo power station with installed capacity of 335MW, completed in 2007, as well as the 675MW Olorunsogo-2 built under the National Integrated Power Projects (NIPP) by the Niger Delta Power Holding Company (NDPHC), which is owned by the three tiers of government in the federation that generate the power used across the country. Additional investment in renewable energy alternatives would increase the total capacity of power generated.
The Gateway Silicon Valley should impact on other sectors such as agriculture particularly with designating food unique to the state as protected designation of origin[14] similar to how popular food products like Feta Cheese or Prosciutto (Parma Ham) are protected in the European Union and those rights are enforced by the EU around the globe through rules governing trade of those product. Thus, Ofada rice, Ijebu Garri, Aya Mase stew, OdogboluIgbekereand other food unique and originating in Ogun State should be accorded status of protected designation of origin to protect the food brand, its production as well as it sale and trade using these names. These food products are traditionally and entirely manufactured (prepared, processed and produced) within Ogun State and have thus acquired in their unique attributes and properties in taste, composition and appearance.
Open government
Whilst it is quite fashionable to proclaim the restructuring mantra truth be told that cannot be done just with power being transferred from the Federal government to the states but allowing for genuine independence for local governments through having regular fixed term elections and introducing fully executive Mayoralties for the larger towns and cities in Ogun State (Sagamu, Ijebu Ode, Abeokuta and Ilaro).
There should be e-government with government departments stating in plain and concise language standards in both English and Yoruba on their websites and in providing services to citizens. All government departments should be on the state web gateway to transact businesses and provide services online. There should also be legislation governing citizens data and privacy, the potential in data conjoined with the Gateway Silicon Valley is enormous.
Health is wealth
There should be a renewed emphasis on primary health care as prevention is better than cure. Through health and education on having a good quality of life we can create living blue zones[15] where our citizens live better, long and happy lives. The Gateway Silicon Valley given the presence of Pharmaceutical industries and leading medical teaching hospitals would also be making ground breaking strides in medicine. Our state should aim to eradicate polio as well as ensure access to treatments of malaria, HIV and TB through renewed emphasis to significant reduction and prevention through education and awareness.
Criminal Justice Reform
Ogun State should take the lead in reforming Police through local oversight and accountability and ensuring that they take the lead in making subject to authority of the Human Rights Commission in investigating serious cases of police misconduct. Ogun State should ensure the police locally are fully accountable to the public through publishing data of serious and violent crimes should be published weekly at ward level. Each citizen in Ogun State should know their dedicated community local beat Police Officer at Ward level. There should be a regular plan to de-congest prisons and the Attorney General in conjunction with the Chief Judge should only ensure that only those charged with serious crimes should be kept in custody pending trials. There should be a stop to the line-up of suspects after arrest to the press and the use of photo stills of individual suspects ("mug shots") should be adopted. There should be speedy trials with most trials concluding within 6 months except for the most serious and complex cases. The state should enact a law giving victims standing as parties in criminal proceedings as well as introduce compensation schemes for victims of crimes. There should also be regular law enforcement inter-agencies town hall meetings at local level to keep citizens abreast of latest security briefings in order to reassure them that government has a sacred duty to protect their lives and properties.
Conclusion
We are defined very much by our past, our cherished pioneering history in education, commerce, professions and contact with outsiders puts us in a unique advantage. We look forward to a brighter future, a glorious dawn after the blight of clouds of darkness. Whilst we can confidently predict the future we can through having the right plan, the right mindset and vision lay a better foundation to build a glorious tomorrow to achieve sustainable prosperity and success for our blessed state, the gateway to our great nation. As that famous son of our state the renowned educator Tai Solarin always said, only the best is good enough for Africa and indeed only the best should be good enough for our gateway state.
References
·[1] Being the text of the speech prepared for UK Town Hall Meeting Ogun State: Way Forward with the title of the article the topic of the event held on Saturday 11 August 2018 at Grays, Essex, United Kingdom.
·[2] Elections 2011 in Ogun State: Securing the keys in building a sustainable future to Nigeria's Gateway available at https://www.modernghana.com/news/322397/elections-2011-in-ogun-state-securing-the-keys-in-building.html
·[3] The National Bureau of Statistics (NBS) has consistently rated Ogun in recent years as only next to Lagos State in terms of IGR. Analysing the same NBS report, Business Day had in September, 2017 observed as follows: "Lagos and Ogun states are fast moving away from other states in the country in financial capacity, following their ability to generate over 60 per cent of their revenue internally. The two states generated 73 per cent and 63 per cent of their revenue internally in 2016. This means that in the event of a failure or shortfall in allocation from the Federation Account, the two states can internally generate at least N63 out of every N100 needed monthly." Boosting ease of doing business in Ogun By SoyomboOpeyemi 20 December 2017 https://guardian.ng/opinion/boosting-ease-of-doing-business-in-ogun
·[4] Ogun State is 5th for Starting a Business in Nigeria Ease of Doing Business in Ogun (Abeokuta) - Nigeria available at http://www.doingbusiness.org/data/exploreeconomies/nigeria/sub/ogun
·[5] See page 3 Demographia World Urban Areas 14th Annual Edition (April 2018) (Built Up Urban Areas or World Agglomerations)
·[6] See Lagos' megacity dreams are a nightmare for many working people' May 29, 2018 By Oluwatosin Adeshokan available at https://www.pri.org/stories/2018-05-29/lagos-megacity-dreams-are-nightmare-many-working-people
·[7] The combined GDP of Lagos and Ogun States is $69, 312, 901, 187 billion see How we projected the GDP for states in Nigeria by Obi Igbokwe Sep 20, 2017 available at https://medium.com/kingmakers/how-we-projected-the-gdp-for-states-in-nigeria-5ccc5e2c85f7
·[8] New York City's $1.5 trillion GDP places it among the world's twenty largest economies, just a tick under those of Spain and Canada see The Economic Power of Cities Compared to Nations by RICHARD FLORIDA MAR 16, 2017 https://www.citylab.com/life/2017/03/the-economic-power-of-global-cities-compared-to-nations/519294/ .
·[9] Development Agenda for Western Nigeriahttp://dawncommission.org/
·[10] United Nations Framework Convention on Climate Change Nigeria's nationally determined contributions: Efficient gas generators, 2% per year energy efficiency (30% by 2030), Transport shift car to bus, Improve electricity grid & Climate smart agriculture and reforestation See NIGERIA'S INTENDED NATIONALLY DETERMINED CONTRIBUTION available at http://www4.unfccc.int/ndcregistry/PublishedDocuments/Nigeria%20First/Approved%20Nigeria's%20INDC_271115.pdf
·[11]6 Important Facts about Ogun State You Probably Didn'tKnow https://www.vanguardngr.com/2017/07/6-important-facts-about-ogun-state-you-probably-didnt-know/
·[12] KINI BIG DEAL? The "Silicon Valley" of Lagos is facing tough questions about its future as a tech cluster By Yomi Kazeem May 16, 2017 available at https://qz.com/africa/970360/lagos-silicon-valley-is-facing-questions-of-its-validity-as-a-tech-cluster/
·[13] THISDAY Investigation: Only 12 States Generate Electricity for Nigeria available at https://www.thisdaylive.com/index.php/2018/04/29/thisday-investigation-only-12-states-generate-electricity-for-nigeria
·[14] Protected Designation of Origin -PDO- identifies products that are produced, processed and prepared in a specific geographical area, using the recognised know-how of local producers and ingredients from the region concerned. These are products whose characteristics are linked to their geographical origin. See https://ec.europa.eu/agriculture/quality_en
·[15] Blue Zoneshttps://www.bluezones.com
©Omoba Oladele Osinuga Esq.an International Criminal Lawyer works in the Mission of a leading International Governmental Organisation in Europe writes from Dagenham Essex UK.Email: [email protected] Follow him on twitter @delinjerosin, google+ OladeleOsinuga, linkedinOmoba Oladele Osinuga.