Nupeng Press Statement On Death Of Comrade Emmanuel Akpojevwughe
Police Must Unveil Killers Of Comrade Emmanuel Akpojevwughe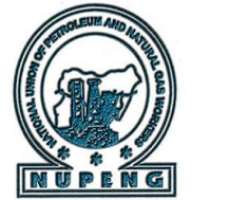 We are still in shock over the death of our cherished member, Late Comrade Emmanuel Akpojevwughe otherwise known as Awo, who until his death was Chairman Dutchess Energy Oghara Unit of Petrol Tanker Drivers (PTD) branch of Nigeria Union of Petroleum and Natural Gas Workers (NUPENG).
The late Akpojevwughe was gruesomely shot at close range on Thursday, August 16, 2018 and was left in the pool of his blood by yet to be identified assailants.
As a Union that believes in sanctity of life, we deeply condemned in strongest terms this heinous, callous, unfortunate and dastardly act and therefore call on the Nigerian Police force particularly the Delta State Command to fish out the killers of Comrade Emmanuel Akpojevwughe and make them face the full weight of the law with immediate effect.
The leadership of NUPENG further demands an independent investigation into his death and urge the Police to unravel the true circumstances that led to this untimely and avoidable death. Meanwhile we are also appealing to the deceased's families, friends, colleagues and associates to be consoled by the knowledge that our departed Comrade was a good man while on earth.
Comrade Emmanuel Akpojevwughe legacy lives and will continue to live on and his esteemed memory can never be stained or blotted out. The pain and agony of his demise in the past few days is still fresh and we don't need further gloating at the anguish already inflicted and therefore task the Police and other relevant security agents to do the needful within shortest possible time so that justice can be accordingly served. Adieu Comrade.
Signed:
Comrade Williams Akporeha.
NUPENG National President.