Nysc State Coordinator Charges Corps Members To Be Good Ambassadors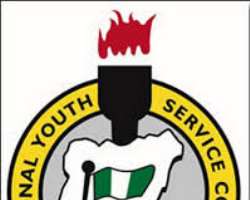 The NYSC Adamawa State Coordinator, Mallam Abubakar Mohammed has charged Corps members to maintain good conducts that will portray them as good ambassadors while serving the nation.
He made the call today at Damare Camp in an address to Corps members deployed to the state for the 2018 Batch B service year, whose Orientation Course will end tomorrow.
Mallam Mohammed said "you must do all you can to be good ambassadors of your families, states of origin, institutions of graduation, the NYSC and the nation. You cannot achieve that unless you give good account of yourselves by displaying mastery of your areas of specialization, and maintaining high level of integrity in words and actions at all times and places."
He also urged the Corps members to work hard to ameliorate the sufferings of people in their host communities, by carrying out Community Development project that will have direct bearing on the populace.