Cartoon Network Is Looking For New Animation Talent In Africa
Cartoon Network invites African creators to submit their short-form comedy project in the first ever Cartoon Network creative venture run in Africa.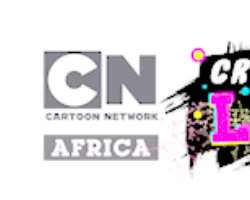 Lagos, Nigeria: August 13th In line with Cartoon Network's strategy to localise content, the channel is proud to announce the launch of a brand new initiative, Cartoon Network Africa Creative Lab, an African creative competition designed to bring innovative, local short form content to Africa through its channel, and digital platforms, while reinforcing the local relevance of the brand.
In this ground-breaking move, the leading network in the kids' entertainment industry, Cartoon Network is taking another bold step in addressing the gap in locally relevant content which offers a viewing experience that resonates with its African audience. The initiative will encourage African talents: creators, writers, graphic artists, animation students ... in fact anyone who loves kids' content, to explore their creative, animation and production talents and have the chance to produce a short-form animated comedy to make Cartoon Network viewers across Africa laugh out loud!
Ayodele Eleba, CEO of Spoof Animation! & Founder of Lagos Comic Con says, "It's actually a big deal for Nigerian animators and studios having Cartoon Network invest in the local talent we have here. It says a lot about where African animation is now and that Africans consume animated content as well. I can't wait to see the ideas that will be pitched this year and how it will in turn affect the further rise of animated content in Nigeria."
Mbuotidem Johnson, CEO of Basement Animation and Chief Coordinator & Founder of Animation Nigeria adds, "Cartoon Network's involvement in Africa through the Cartoon Network Creative Lab initiative means more exposure and appreciation for African stories told by African animators and storytellers. This is a fantastic opportunity for the Nigerian animation industry to participate."
Entries for the Cartoon Network Africa Creative Lab will be open from 7th June until 31st August 2018 across the continent. African residents, aged 18 and over, or any African-based company, can submit their one-minute to three-minute creative short project which must fall in the comedy genre and fit with Cartoon Network's values of random, irreverent, smart and contemporary humour. Editorial guidelines can be found on www.CartoonNetworkAfrica.com/CreativeLab .
Ten projects will be short-listed in September, and the local creators will get the opportunity to pitch their work to Cartoon Network Africa's content programming team. The winner and two runners-up will then be revealed at DISCOP Johannesburg at the end of the year.
The winner and runners-up will be given the opportunity to get their project produced as a pilot with Cartoon Network Africa which will then premiere on Cartoon Network Africa and its digital platforms in 2019.
"We have been supporting the advancement of new and emerging local African Animation talent through activations like the DISCOP 2016 Animation Pitching Programme, where the winning project, Cloud Life, has been traveling through the Turner group and is now in a development process with the Turner Asia Pacific production team!," says Ariane Suveg, Head of Programming and Acquisition Turner Kids Africa. "We are now looking for content that has the potential to be produced locally and are honoured to be supporting local African animation talent through the Cartoon Network Africa Creative Lab. We look forward to seeing the entries and hope to see the winners flourish in their career as content creators, following the footsteps of some of Cartoon Network's greatest talents."