Restructuring Will Solves Nigeria's Economic and Political Problems - Izuoma Ibe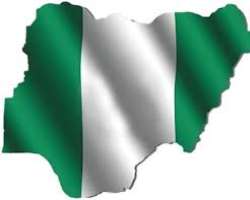 Izuoma Ibe, the convener of Join The Restructuring Campaign, has reiterated the need to restructure Nigeria's federation. Izuoma said restructuring will help solve the many socio-economic and political problems facing the country.
It is worth knowing that Izuoma's campaign for restructuring tilts in support of the ideas and aspirations of former vice president Alhaji Atiku Abubakar who is aspiring to be president in the 2019 general elections in Nigeria.
He explained that restructuring of the federation will up the possibility of youthful leaders in future. He emphasized that Atiku is very determined in ensuring that Nigeria is equitably restructured.
"One good thing in the minds of every politically aware Nigerian is that restructuring our federation will correct the economic and political abnormalities witnessed in Nigeria today. I doubt if it is strange to Nigerians again that our country is passing through precarious times. This situation did not just come up, it is man made and deserves human action to correct it just as we have climate change. Since a damaged system deserves to be retooled, the federal system of Nigeria deserves restructuring because the arrangement is not yielding to the satisfaction of the country. That is the only way this country can survive."
"Now, if we look at the security system, it is failing. Our citizens are no longer safe. They are killed in their numbers daily. Should we continue to watch such as movies and listen to them as tales? We need to take a step which is joining the restructuring campaign to berth state policing which will bring security responsibility the localities and not depending on such from a single source, Abuja.
The Abia-born sociologist and writer argued that there is more to state police than the believe that state governors will abuse the security arrangement.
"You see, in this part of the world, we are easily driven by sentiments leaving the reality. If we say the state governors will use the police to witch-hunt political opponents, then I will ask what the FG is using the Nigerian police to do? We have to look beyond winning elections using security systems but ensure that our lives are left for us. It is beyond elections that state governors are against open grazing and cattle colonies in their states which of course they favour the wishes of their people. Have they not been challenged by the Federal government using the police? Should there be state police wouldn't they have stood their grounds to speak for you?
Izuoma Ibe also said if Nigeria is restructured, there would be an end to over dependence on the central government for allocation.
" If this federation is restructured economically, state finance Commissioners will no longer be going to Abuja every month to collect pittance in the name of monthly allocation, the current revenue sharing formula in which the Federal Government collects 52.68% of centrally-collected revenues in the Federation Account, leaving States and Local Governments with 26.72% and 20.60% will stop."
"If this country is restructured politically, the not too young to run political ideology will manifest through independent candidature, automatically knocking out god-fatherism from our politics".
He maintained that it would be difficult for Nigeria to become economic and politically stronger and boldly representing the Africa's big brother it is without restructuring.
"Our agitation that Nigeria should be restructured is for our political and economic powers to derive legitimacy from the people. We can't be claiming what we are among African states. We should be bold to represent what we are to them. But with a shaking economy, lopsided and disfavouring federation, we are shy and timid."
"We can resolve every problem confronting us by giving every region the opportunity to develop in their own pace, this will give birth to competition and emulation by every region in the country. We are happy that a true democrat, His Excellency Atiku Abubakar is keenly aspiring to preside the affairs of Nigeria. Nigerians are happy because he understands national and international economies unlike others who depend on personal assistants for decisions on that line. Atiku's favour for restructuring is quite commendable and that is what Nigerians need at this time," Izuoma said.
Disclaimer:

"The views/contents expressed in this article are the sole responsibility of the author(s) and do not necessarily reflect those of The Nigerian Voice. The Nigerian Voice will not be responsible or liable for any inaccurate or incorrect statements contained in this article."