Community Mourn As 15 year Old Got Electrocuted In Delta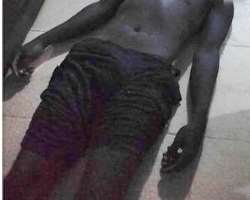 The people of Owanta, Alosimi area of Ika North East Local Government Area of Delta State have been thrown into mourning as 15 years old Vivian Monye was electrocuted.
She was reported to have died while assisting her father in the cleanup exercise after the flood that wreaked havoc in their rented apartment.
The father of the deceased, Mr Moses Monye, said the late Vivian was assisting him alongside the twin brother to bail out water that took over their apartment after the heavy downpour when suddenly the Benin Electricity Development Company [BEDC] restored power to the area that was hitherto plunged into darkness.
The deceased father said that the spark that resulted caused panic and while they ran out the daughter got stuck and before they could give any assistance she had passed on.
Vivian was a student of the community secondary school, and the only daughter who had been coping in the upbringing since he lost their mother, five years ago.
The State Commissioner for Special Duties, Mr Ernest Ogwezzy, has paid condolence visit to the family.
He expressed the state government heart-felt sympathy with the family and urged the family to look up to God, saying the state government was working round the clock to address the challenges faced by the people.
He said that state government had earlier made provisions for those affected by the rampaging flood caused by the heavy downpour, adding that state government had stepped up measures towards assisting them and appealed for their understanding.
At the time of filing this report, efforts made to reach the Corporate Affairs Officer of the company, Esther Okolie, was unsuccessful.