Troops Neutralise 16 Boko Haram Insurgents ... Recover Gun Trucks,cache Of Ammunition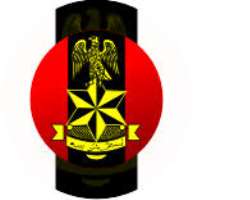 Troops of Operation Lafiya Dole deployed in Forward Operational Base (FOB) along Mairari in Monguno have neutralised 16 Boko Haram insurgents in an encounter that occurred at about 6.50 pm on Friday 27 July 2018, in Mairari, a village located in Monguno Local Government Area of Borno state.
A statement issued Sunday by Colonel Onyema Nwachukwu , the Deputy Director Public Relations, Theatre Command, Operation Lafiya Dole said the insurgents in three vehicles, including Gun trucks had infiltrated and attacked the community, when troops at the FOB were alerted by locals .
The troops supported by the Air Task Force swiftly responded to the attack killing 16 insurgents and capturing 2 Gun trucks abandoned by the insurgents, as they tried escaping , having been overwhelmed by the superior fire power from the troops.
The gallant troops also recovered 163 Rounds of Anti Aircraft Gun Ammunition during the fierce encounter.
During the fire fight, 4 civilians and a soldier unfortunately, sustained varying degrees of injury and have been promptly evacuated to a Military Hospital, where they are currently receiving medical attention.
The FOB has been further reinforced with additional troops, while fighting patrols are on the trail of the insurgents who fled the attack.
Normalcy has been restored and the people of Mongonu Local Government Area are enjoined to remain vigilant and report any suspicious person(s) or activities as they go about their normal business.