Buhari asks supporters campaigning for him to wait till race begins officially in November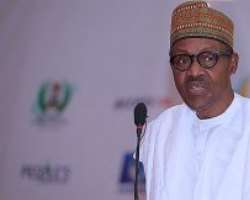 President Muhammadu Buhari has urged his supporters currently campaigning for his re-election to exercise restraint.
The President made this appeal on Saturday in a statement titled 'Political Campaigns: Easy Does It.' The statement was signed by his Special Adviser on Media and Publicity, Femi Adesina.
He noted that the enthusiasm of the supporters is appreciated but appealed for "patience, so that the game can be played according to the rules."
"It has been observed that some fervent supporters of President Muhammadu Buhari have begun what may be interpreted as political campaigns in their advocacies and advertisements in the mass media.
"We appreciate our massive supporters nationwide, and urge them to exercise restraint till the race commences officially as stipulated by law," the statement read in part.
The President noted that campaigning for him at this period is like jumping the gun because according to the timetable of the Independent National Electoral Commission (INEC), it is not yet the period for political campaigns.
"There will be ample time ahead to trumpet the good works of the Buhari administration, and solicit re-election, all for the good of our country and her people.
"The Independent National Electoral Commission (INEC) has a timetable for political campaigns, and we urge committed supporters round the country (and beyond) to be mindful of such."
According to INEC time-table, party primaries for the presidential, governorship, federal and state elections would begin on August 18 and end on October 7, 2018, while that of the Federal Capital Territory council elections will commence on September 4 to end on October 27, 2018.
The campaigns by political parties for presidential election would begin November 18, while that for the national assembly elections would start December 1.