Imo State 2019: Reasons Uche Nwosu cannot be Imo Governor....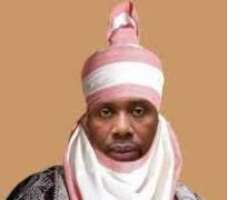 Uche Nwosu: "Fear you not; stand still and see the salvation of the Lord, which He will accomplish for you today; for the Egyptians whom you see today, you shall see them no more forever." — Exodus 14:13
Somehow, Imo people are beaming with joy, looking into 2019. To many people it is surprising that a people faced with the worst governance system in the annals of the state could find the strength from somewhere and forge ahead, full of life, in the presence of suffocating government policies. For the curious mind, the reason is very simple: 'The Egyptians whom you see today, you shall see them no more forever.'
This assurance strengthens Imo people and, of course, Ndi Imo can do all things through Christ who strengthens them, for the joy of seeing the Egyptians no more is their strength. Moreover, God's promises do not fail and His words cannot come back to him void.
Just as Pharaoh did not take the clear warnings from God and pursued the Israelites to the Red Sea, Imo State Governor, Rochas Okorocha's government is also behaving true to type. And as they pushed and pursued the people to the Red Sea, God would make a way for them to pass over. But not so for the Egyptian Army and their Pharaoh!
God's judgment doesn't come for nothing. Therefore, I present sterling reasons Uche Nwosu will not be Governor of Imo State in 2019.
He is not prepared
Don't let anyone deceive you that Uche Nwosu is prepared to be the governor of Imo State in 2019. He is not prepared, at all. Igbo people have a saying that when someone is given something to share, if he shares it very well, next time he would be given another thing to share. Biblically, it is said that if a man is faithful in small things, he would be faithful in much. In 2015, Uche Nwosu, for whatever reason, emerged the governorship candidate of the All Progressives Congress (APC) in Imo State. By that time, Okorocha was contesting the presidential primary election of the APC. He lost to President Buhari. After his shameful loss, he returned to Imo State. What happened? Uche Nwosu relinquished the governorship ticket of the APC to him.
Moreover, Uche Nwosu is inexperienced. He does not have the experience needed to be governor, having not acquired the experience of the nitty-gritty of managing diverse human beings and other resources. His work exposure is highly limited and unimpressive. And, no one can rely on his being chief of staff to Governor Okorocha, to mean gaining any meaningful experience, since he had not handled any major assignment. Or, as they say it, since he has not carried files! Especially, as he became commissioner and chief of staff not by any competitive process as when one gets a job, but on the ground that he is son-in-law to the governor
Be the judge: Is such a person adequately prepared to be your Governor in 2019, or is Okorocha trading off Imo State governorship to him, to fulfill a bargain? Is Imo State a merchandise? Is Imo State for sale?
Questionable wealth
Most people in Imo State would like to know how Uche Nwosu suddenly became stupendously rich. This same Uche Nwosu, as reported by FCC Jones Onwuasoanya, sat for the 10,000 graduate jobs interview in 2010, and failed. He also said that Uche Nwosu did not have more than N100,000 in his bank account as at that time, and that he was driving a rickety car then. This is, more so, judging from the report that the only place he had worked was the Rochas Foundation College, not as a teacher, but PA.
And, as Okorocha became Governor of Imo State, Uche Nwosu married his first daughter. First, he became Commissioner for Lands. Later, he became Chief of Staff to the Government House. Suddenly, he became stupendously rich. How come?
If we do not place our hands on the source of wealth of those who seek to govern us, we would be leaving our common wealth to rogues.
Lacks the right temperament
Governor Okorocha's son-in-law, Uche Nwosu, does not have the right temperament to be the governor of Imo State. Imo State is made up of intelligent people who hold the government accountable on its policies and actions at all times. They often disagree with the government and mount pressure on the administration to do the right things. But the Okorocha government has become non-receptive to these dissenting views; of recent, he used security agencies in the state to cow opposing views and truncate a peaceful public protest.
Don't be carried away by Uche's deceptive broad smiles. They are not what they seem. It is a farce, a facade. He borrowed it from his father-in-law, who smiled broadly in 2010/2011 and hoodwinked Imo people. Okorocha went on to buy and eat corn, akara and hop from one tricycle to the other, etc. But it was all a bid to acquire power. Today, we have seen what power means to Okorocha and his cronies.
Having started with philanthropy, posing for photographs and wearing broad smiles, Uche Nwosu has borrowed a leaf from Okorocha. He will soon start hugging people on the streets and roads. He will soon start roasting and eating corns on the streets, eating akara, etc. But Ndi Imo cannot be fooled the second time.
But, Imo people should bear in mind that under Uche Nwosu as governor, there will be no press freedom. He does not accommodate contrary opinion. He sees himself as a demigod.
Recently, a top government official was reported to have had an issue with a prominent youth leader and social media influencer in the state who cried out that his life was under threat. The reason for the threat was because the top government official felt that the fellow spoke to him and his wife the way he should not have spoken to them.
What then can we say about the Publisher of Community Watchdog newspaper, Comrade Precious Nwadike, who has lamented that his life has been under constant threat. He had also lamented attempts on his life. And recently, he lamented that his newly-set-up Orlu office was vandalised. He traced the dastardly act to the door-steps of Uche Nwosu.
If top government officials could behave in this manner now, what Uche Nwosu could do to suppress contrary views and those holding them if he becomes Governor in 2019 can only be imagined. The best way to stop this trend, therefore, is to ensure that he does not become governor in 2019.
Not compassionate
Uche Nwosu is wearing the toga of a compassionate man, but he is not. He does not care about the feelings of others, and any act of charity done by him is just a political gimmick to hoodwink the gullible. It is noteworthy that since the Okorocha government started the unnecessary demolition of the properties of Imo people, Uche Nwosu has backed them all without offering some kind words to victims who go through the government-inflicted pain and poverty.
Of particular mention is the killing of 10-year- old Somtochukwu Ibeanusi, who was killed on Saturday August 20, 2017, during the demolition of Eke-ukwu Owerri. Uche Nwosu has seen nothing wrong with it. He has said nothing. How would he feel if that boy was his son? If such a young boy who was gunned down in his prime does not force tears down the eyes of Uche Nwosu, then his skin must have been made of iron, not flesh; his heart must have been made of stone and, perhaps, chained down to the apron string of his father-in-law.
Not independent-minded
The worst governor any people could have is one who does not have a mind of his own. Uche Nwosu does not have a mind of his own. You know the stability of a man's public life by the stability of his private life. If a man cannot be in charge of his family, the Bible says he is worse than a reprobate. A story is told how a top government official is constantly assaulted at home by his wife and at end of the day he would buy wine and go with his kinsmen to beg his in-laws, going home with stern warning never to try it again.
Also, can anyone claim rightly that a man who relinquished his governorship ticket to his father-in-law in 2015 is independent minded? This is why many people believe that Uche Nwosu's ambition to be governor in 2019 is Governor Okorocha's third term bid. They believe that as a stooge of the governor, he should not be allowed to become governor in 2019.
Lacks the capacity to be governor
If a man fails a major job interview and never worked in any major establishment, what capacity does he have? Yours truly can boast that all I have achieved today are courtesy of my hard work and capacity. But Uche Nwosu owes his whole being to Okorocha. Otherwise, let him produce his CV and let us see whether he has ever demonstrated any capacity anywhere.
It is this obvious lack of capacity that has led to the ruination of Imo State. Since the Okorocha government birthed in Imo State in 2011, no sector has been developed. Not even the so-called free education has improved or developed the educational sector. And this is happening in an administration where Uche Nwosu is a major player. If he has any demonstrable capacity, ordinary relocation of market would not have led to bloodshed, urban renewal programme would not have led to the level of destruction going on in the state today. If Uche has any demonstrable capacity, he would have helped the government realise it's "factory, factory, factory" promise, rather than renege on his promise, leading to joblessness, hunger and despondency.
He is said to have studied Quantity Survey. If he has any demonstrable capacity, Okorocha would not be erecting dangerous concrete projectiles along major roads, in the name of urban renewal. But the people perish where there is no capacity in governance, but relishing deceit and celebrating mediocrity.
Loyal to Okorocha only
Uche Nwosu has never been loyal to Imo people. He will never be. One major outcry against the Okorocha government is the issue of land-grabbing. On several occasions, Imo people have expressed their frustrations with top government officials grabbing their land.
On May 29, 2017, several Imo people confronted the governor with the cry that top government officials had grabbed their land. Imo people believe that those lands were grabbed while Uche Nwosu was Commissioner for Lands.
As Commissioner for Lands, he was also accused of acquiring several portions of land and property, including one at the Civic Centre, where his house sits majestically. Also, Okorocha acquired the former IBC land and built his Rochas Foundation College under his watch. How come public land changed to that of Rochas Foundation College? Did the governor sell it to himself? When was the sale of the land bid? When was it advertised that the state government was selling land? Who were those who bid for the land? Did the Rochas Foundation College win the bidding? How was it sold to them? Did they pay? How much did they pay?
More questions seeking answers. But we know that the greatest loyalty Uche Nwosu showed to his father in-law, Rochas Okorocha, is the relinquishing of the APC governorship ticket to him in 2015. And, if he becomes governor in 2019, we would continue to have Okorocha in office as governor, in the name of Uche Nwosu. God forbid!
Usurpation of office
Uche Nwosu has been severally accused of being a usurper of office. Those in Government House would tell you that not only is Uche Nwosu the pseudo governor, he is invariably the deputy governor. They say that whether Okorocha is around or not, Uche is the epicentre of power, and that is why APC politicians and others fall over themselves to do obeisance, while the Office of the Deputy Governor is deserted. This situation is said to be worse whenever the governor travels. In such a case, the deputy governor's office would be as quiet as graveyard.
Such a usurper, who has no respect for constituted authority such as the Office of the Deputy Governor, would be a tyrant if he becomes governor. He would be worse than his father-in-law.
Widespread poverty
The major function of government is the happiness or welfare of the people. It is the responsibility of every government to lift its people out of poverty, and improve their lot. But this has not been the case since 2011 when Rochas Okorocha became governor. Upon his swearing-in in 2011, Okorocha, in his maiden broadcast, sacked the 10,000 job beneficiaries employed by the ex-governor Ikedi Ohakim administration, without pay-off. He sacked heads of commissions with statutory appointment without payoff. He sacked the chairman of the Imo State Council of Traditional Rulers, HRM Eze (Dr) Cletus Ilomuanya, who has since won his cases against him in court. The governor also dissolved the development centres and sacked their workers without pay-off. He sacked the 305 elected councillors and 27 local government chairmen, who were elected and sworn-in by the Ikedi Ohakim administration, without compensation. He appointed CGC, SDC members without payment. He illegally cut down salaries of civil servants and pensioners' pension by 30 per cent and 60 per cent respectively. He closed down the health centres where rural folks got primary health-care, leading to increase in mortality rate in the state. This was compounded by the lack of health-care infrastructure to cater for the tertiary health-care needs of the people, as the government had concessioned government-owned general hospitals, with none of them functioning.
Coercive
Uche Nwosu is intimidating. On Wednesday, January 31, 2018, a group known as The Youth Structural Heads of the All Progressives Congress lamented that they have been under threat by Nwosu. Particularly, they "accused him of threats and arm-twisting tactics, with a view to coercing them into joining his campaign organization, called Ugwumba Movement." They called on the governor (in vain) to call him to order.