WORLD BANK BANKROLLS NOLLYWOOD WITH $20M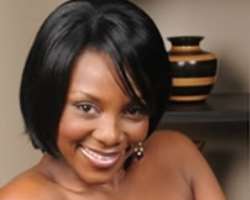 Nollywood star… GENEVIEVE
The World Bank has bankrolled the Nigerian movie industry with a whopping 20 million US Dollars. This is coming through its GEM (Growth and Employment in States) project, which focuses on six growing industries with the aim of creating 1000,000 new jobs over five years.
The offer from the World Bank was made known at a one-day workshop organized by the Nigerian Export Promotion Council (NEPC) in collaboration with the World Bank, National Film and Video Censors Board (NFVCB), Nigerian Film Corporation (NFC) and the Nigerian Copyright Commission (NCC) with the theme, Harnessing Nigerian Entertainment Industry for Formal Export. The event, which held at the NEPC Conference Hall, Apapa, Lagos, brought together players and stakeholders in the entertainment industry.
In his keynote address, CEO of NEPC, David I. Adulugba said that 'part of the NEPC strategy was to facilitate opportunities for entrepreneurs who wish to go into exports.'
He said the NEPC is doing collaborative efforts as well as partnering with relevant agencies and stakeholders to see how 'our music producers can be granted access to finance their productions.'
The NEPC boss also criticized the activities of pirates, whom he said have rubbished the success the music industry has recorded adding, 'piracy has affected the careers of many Nigerian musicians that could have contributed to the global music industry valued at about $40 billion.'
Adulugba said he believed that collaboration would mark the beginning of milestone towards the development of the entertainment industry as one of the products that can increase the basket of exportable products from Nigeria.
Earlier in his welcome address, the Area Controller (South) of NEPC, M.O Ibrahim, had informed that the council is charged with the responsibility of assisting in the development of export-related industries in Nigeria. 'In pursuance of this noble objective, the council has identified the entertainment industry as one with huge potentials in terms of generating foreign exchange earnings for our country. Towards that realization, the council created a unit in its product development department to follow up in issues related to the sub-sector.
'One of the early dividends of this effort is the event we are witnessing today, which is a collaborative arrangement featuring the World Bank, practitioners in the industry and the NEPC. Let us see ourselves as partners in progress, and with that spirit of cooperation, we can uplift the fortunes of the entertainment industry, to the benefit of our great country,' Ibrahim said.
The World Bank has also expressed its willingness to collaborate with the Nigerian Export Promotion Council on the promotion and development of the entertainment industry. Accordingly, a representative of the bank at the event said that the bank has offered the Nigerian movie industry $20 million as part of efforts to give practitioners access to easy and accessible funding, with a view to improving production, distribution and other marketing channels for their works.