The Decision On Direct Primary Elections By Apc National Working Committee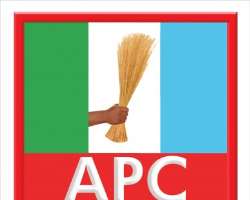 The National Chairman of APC,Comrade Aliyu Onshiomole announced that henceforth, primary elections shall be carried out through Direct elections.
This means that,elections during primaries shall be by APC Card-carrying members and no more by only Delegates again.Such Card-carrying person must comply with the provisions of Article 9.1 of APC Constitution of ( October 2014 As Amended ).
This new approach is contained under section 20 (v) of the APC Constitution of (Octomber 2014 As Amended ). Above all section 87 (3 ) of the Electoral Act 2010 (As Amended ) further strengthen the decisions of the NWC as declared by the National Chairman of APC on this direct primary election.
Therefore, every member of APC can vote for any Aspirant during primaries to all positions from Councillorship,Member of State House of Assemblies, Federal House of Representatives, Senators, Governors and President.
ADVANTAGES
The direct primary has the following benefits:
1-It enables all Card-carrying Member of APC to feel belonging in the election of any Aspirant.
2-It increases the scope of choice and participation of the members to elect their preferred Aspirant.
3- It reduces or complete elimination of unholy conducts usually associated with the past indirect primary elections.
4- It will promote free,fair and credible elections at the primary stage.
5-It will ensure more transparency,cohesion,belief in electoral system and growth of democracy not only at the Party level but in the whole electoral system.
It is indeed a welcome and wise decision that will greatly improve internal Party demoncracy. Weldone the NWC members and the National Chairman for this bold step.