Biafra Nations Youth League (BNYL) Reveals Agenda, Lauds Ohanaeze, IPOB Peace Meeting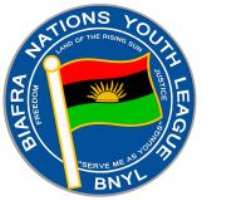 Biafra Nations Youth League( BNYL), has stated that the group is partnering with some other ethnic based Organizations in the South East and South South to boost struggle for independence of Biafra, the group said that the struggle for emancipation of former Eastern region has gone beyond what a section of people or only the agitators would achieve.
National Leader of BNYL, Princewill Richard disclosed the group's efforts in reaching agreements with influential ethnic based organizations in the South South. "We are in close collaboration with some of the apex groups of the various tribes of the East, who are better off with our modus of operandi.
We only need them to endorse what we are doing and come in where necessary, to advice us and to defend the interest of their people in the national front of the struggle".
The group said it members would begin to raise Biafran political consciousness within the grassroots as from next month to get every chapter of BNYL and Biafran communities participate in making of a new Biafran charter and Constitution contained in some documented proposals by groups and individuals of some ethnic groups to the Coalition of Pro-Biafra Groups and Supreme Council of Elders of IPOB.
Meanwhile, BNYL has congratulated the Ohanaeze Ndigbo and the indigenous people of Biafra, IPOB for the recent peace meeting, " There is nothing that frightens the Nigeria Government than unity and purposefulness of any region or people outside the North, I urge them to put every differences aside and work in synergy irrespective of ideological differences ".