Book Review: A New Anthology on African Perspectives of Feminism is out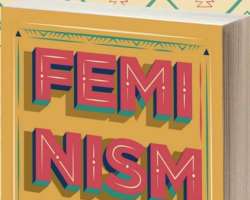 Literature on feminism and domestic politics in Africa has been known to be a reserve of Chimamanda Ngozi Adichie for a long time, but now things are taking a new direction, there is a new anthology of essays on on feminism, edited by Jen Thorpe and Published by Kwela books in South Africa . The title of the anthology is Feminism; it is a collection of essays that assembles writings by over thirty African feminists who lovingly and insightfully dissect every aspect of feminist ideals and the politics they inspire. The collection was published in February 2018.
Jen Thorpe the editor of the anthology is a published poet, she is also well-known in the African literary community for her novel The Peculiars was long-listed for the 2016 Etisalat Prize for Literature. Jen Thorpe is known for her commitment to engendering conversations and reflection on the issues that are most pressing for women today. In this anthology feminism from multiple perspectives; motherhood, joy, feminist inclusions and exclusions, language, equality, climate change, rage, and feminist inspiration are deeply explored.
The book is divided into five sections that cover everything from inspiration to practice . The collection features established feminist voices such as Pumla Dineo Gqola, Colleen Higgs, Kagure Mugo, Aaisha Dadi Patel, and Gugulethu Mhlungu among others . Lovers of feminist literature will enjoy reading the anthology as some pieces will read like feminist anthems, designed to inspire the reader towards a feminist consciousness. There are other pieces that beautifully navigate gender roles, women's bodies and memories. In the last section features there is an outline on how practice feminism as a lived experience. The core lesson from reading this anthology is an argument for why world needs committed leadership towards fighting gender inequality.
Lessons from Feminism go beyond South Africa to enjoy universal application. The book deals with universal issues and big questions like equality, inter-sectionality, trauma, and gender focused organizing .The anthology invites women the world over to draw inspiration from South African women's experiences and their unique take on what feminism . The book is now available in all the bookstores in South both in Kindle and print editions.